Rebekah L. Sanders, Arizona Republic
Troy Warren for PhoenixNewsAndTalk.Com #covid-19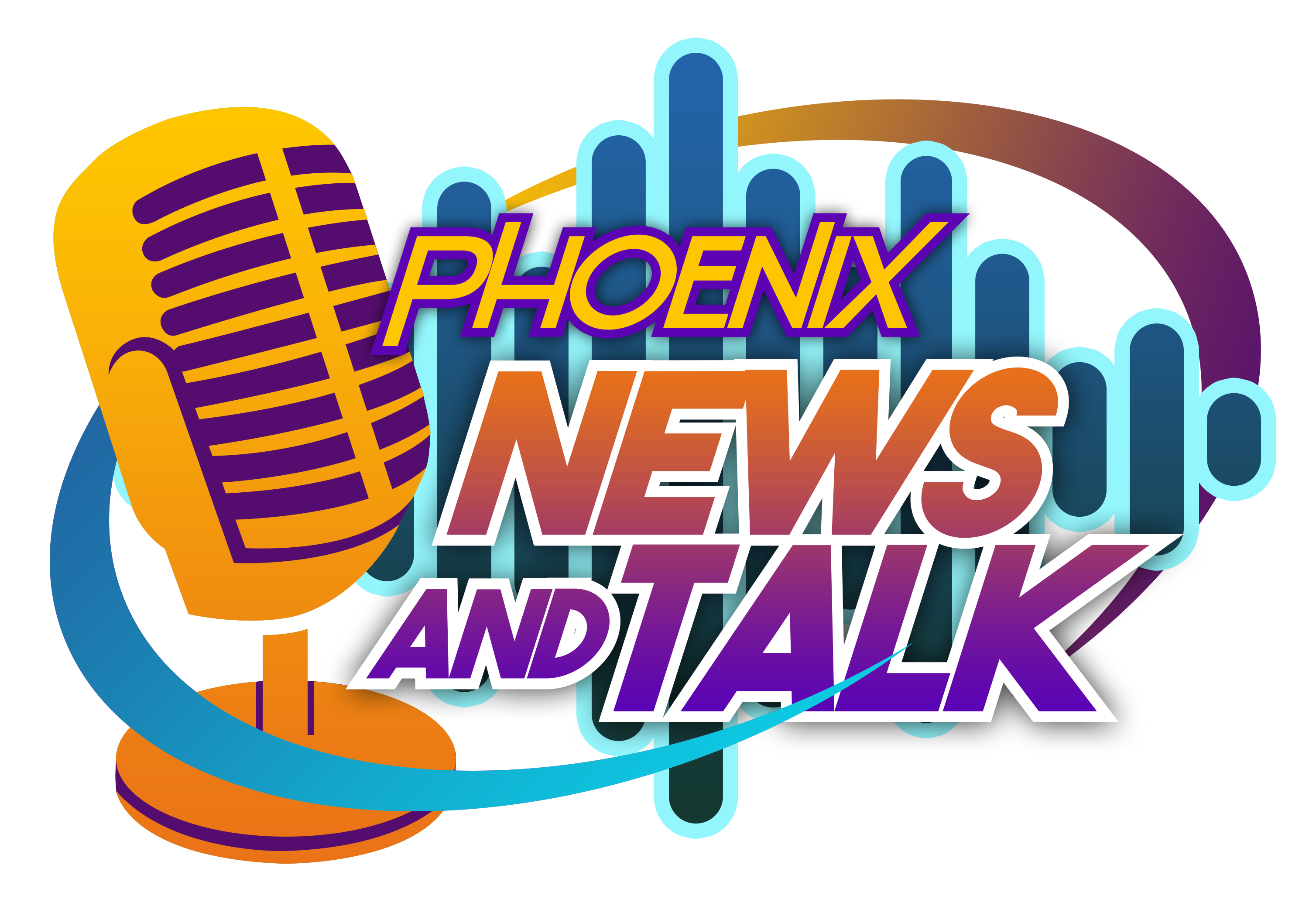 More than 300 complaints reported COVID-19 safety problems in workplaces, but Arizona regulators cited three companies for virus-related violations.
More than 300 Arizonans reported COVID-19 safety problems in their workplaces in the first 12 months of the pandemic, but state regulators cited only three companies for pandemic-related violations, according to public records obtained by The Arizona Republic.
The fines ranged from $900 to $3,000.
Few workplaces were inspected. The Arizona Division of Occupational Safety and Health closed about seven out of eight cases with no site visit after employers described their compliance efforts in letters to the agency.
The most common complaint was employees coming to work while sick and potentially infecting others. Anyone who tests positive for the novel coronavirus, has symptoms or is exposed to a known case is supposed to stay away from others to reduce community spread, according to the U.S. Centers for Disease Control and Prevention.
Even nursing homes, hospitals, urgent cares and other medical providers required employees who were sick with COVID-19 to return to work without isolating, according to complaints filed with the Arizona Division of Occupational Safety and Health. Zero health care companies were cited for failing to send sick employees home.
A Republic analysis of reports from March 6, 2020, to March 2, 2021, found:
34% of workers said employers were not following recommended isolation, quarantine or contact-tracing guidelines.
33% said employers did not provide space for workers to physically distance.
31% said employers did not provide personal protective equipment.
28% said employers did not sufficiently clean workplaces or provide enough soap, sanitizer or bathrooms.
27% said employers did not enforce masks.
6% said employers retaliated against workers for speaking out.
Out of 332 reports, ADOSH cited 15 workplaces for safety violations. But only three citations were related to the pandemic. The other employers were cited for unrelated violations, such as broken seatbelts, missing eye wash stations and improper chemical storage.
Nine workplaces received fines. Only two companies, AZ Patio Heaters and Legacy Inn & Suites, had paid as of May 6.
The Republic excluded from the analysis an additional 44 COVID-19 workplace safety complaints that ADOSH ruled invalid because workers did not give enough information or meet other standards.
Advocates: Stronger enforcement might have saved lives
Issuing citations can be challenging for occupational safety agencies because high standards of proof are needed, ADOSH and independent experts said.
ADOSH must prove that employees were exposed to the danger and the employer knowingly disregarded the law, ADOSH spokesperson Trevor Laky said.
"It is not uncommon for investigations to be conducted and find no violations of safety standards," he said. "We do not believe ADOSH's citation/fine rate was low."
But ADOSH's decision to cite just 1% of workplaces for COVID-19 complaints also reflects a hands-off approach taken by Arizona Republican leaders during the pandemic, said Public Health Campaigns Director Matthew Wellington, of U.S. PIRG Education Fund, a consumer advocacy group.

"When you're dealing with a virus that we know can be deadly … there has to be more enforcement," Wellington said. "If you have a state response that doesn't seem to prioritize public health — or in some cases went against public health guidance such as reopening too quickly and not enforcing masking standards — of course that's going to filter down to businesses and employers."
"It seems that ADOSH and the state administration did not step up to the plate and take measures into their own hands to enforce basic safety protocols," he said.
Stricter action from ADOSH to ensure workplaces took precautions could have reduced the danger to people's lives, said Juley Fulcher, worker health and safety advocate for Public Citizen, a national consumer watchdog.
Arizona's death rate from the virus remains the sixth worst in the U.S.
"Think of how much of your life you live in your workplace. And that's a place where people have very little leeway to make choices (without an employer's OK). … Folks are not in a position to do much to protect themselves," Fulcher said.
"We couldn't protect everybody from getting COVID, but we could have done substantial things to stop it from spreading as far as it did, and one of the ways was to make sure our workplaces were safe," she added.
Health care industry had most complaints
More complaints about coronavirus safety were made against health care companies than any other industry, The Republic found.
Health care accounted for 27% of complaints, followed by 10% in retail, 8% in restaurants and bars, 7% in warehouse and manufacturing and 7% in construction/real estate.
The rest were in industries such as schools/child care, shipping, grocery and government.
Out of 88 complaints from health care workers:
48% said employers failed to provide PPE.
28% said employers did not follow isolation, quarantine or contact-tracing guidelines.
23% said employers failed to provide employees room to physically distance.
22% said employers did not adequately clean.
22% said employers failed to enforce masks.
7% said employers disciplined or discouraged workers from raising concerns.
Banner Health and Lake Pleasant Post Acute Rehabilitation were the medical companies with the most complaints at three each.
One ADOSH complaint said Banner University Medical Center South in Tucson allowed 22 employees positive with COVID-19 to work on the hospital floor in April 2020.
Employees also complained about a lack of masks, gloves and other gear at the Tucson location, Banner University Medical Center Phoenix and Banner Thunderbird Medical Center in Glendale.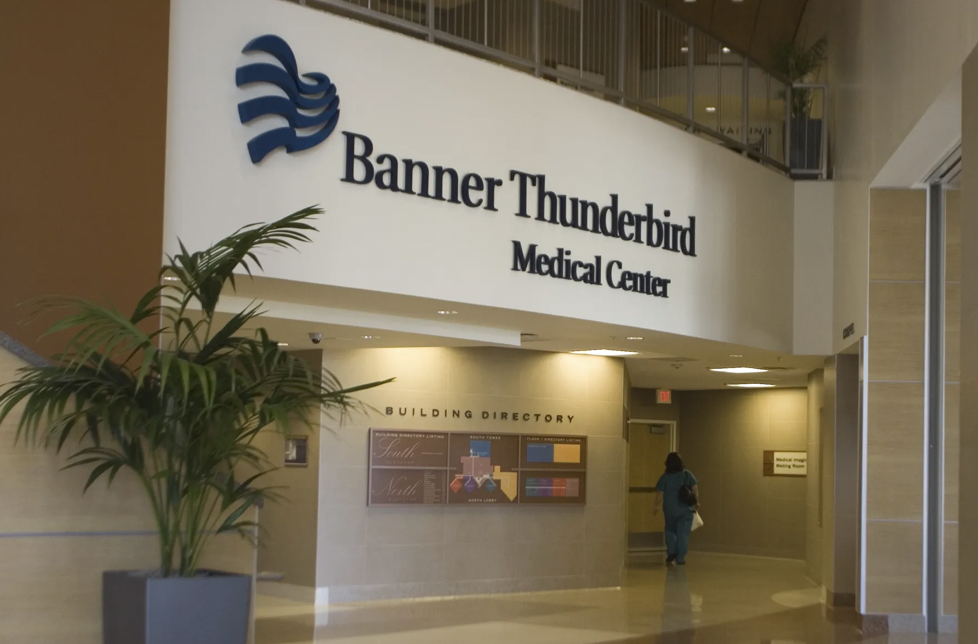 Banner denied the allegations, telling ADOSH in response letters that the company had "adequate PPE availability and utilization" and the "allegation of 22 COVID-positive employees is incorrect and not applicable to this facility. Employee illness is monitored daily."
Lake Pleasant Healthcare received three complaints in April 2020 accusing the Peoria nursing home of preventing employees from isolating when they got sick, "potentially spreading the virus to other staff," and voicing concerns.
Lake Pleasant responded that "there is no truth" to either complaint, according to letters filed with ADOSH. The company encouraged staff to share concerns with supervisors or an anonymous hotline, it said.
The skilled-nursing facility reported to the Centers for Medicare & Medicaid Services a low number of residents and employees infected, four and 16 respectively, from the start of the pandemic until July 2021.
The facility had the second-highest number of nursing-home deaths in the state, at 40, according to CMS data. However, many were from COVID-19 patients transferred there from hospitals.
ADOSH did not cite or fine Banner or Lake Pleasant.
Neither company responded to The Republic's request for comment.
Medical facilities should have been among the most diligent about enforcing safety protocols for workers, especially requiring isolation after getting sick, Wellington said.
"Employers (who refused to allow employees with the virus to stay home) were knowingly putting other employees and customers at risk," he said. "Especially in industries (like health care) where they're caring for and responsible for some of the most vulnerable people who could potentially get sick and die from COVID-19, that's an added outrage."
Complaints: Nursing homes allowed sick employees to work
Ten out of 25 health care companies accused of not sending employees home if they tested positive, displayed symptoms or were exposed to COVID-19 were in locations with the most vulnerable patients: nursing homes, rehabilitation centers and assisted living homes.
None received an ADOSH citation.
Complaints included workplaces that later amassed high numbers of COVID-19 deaths.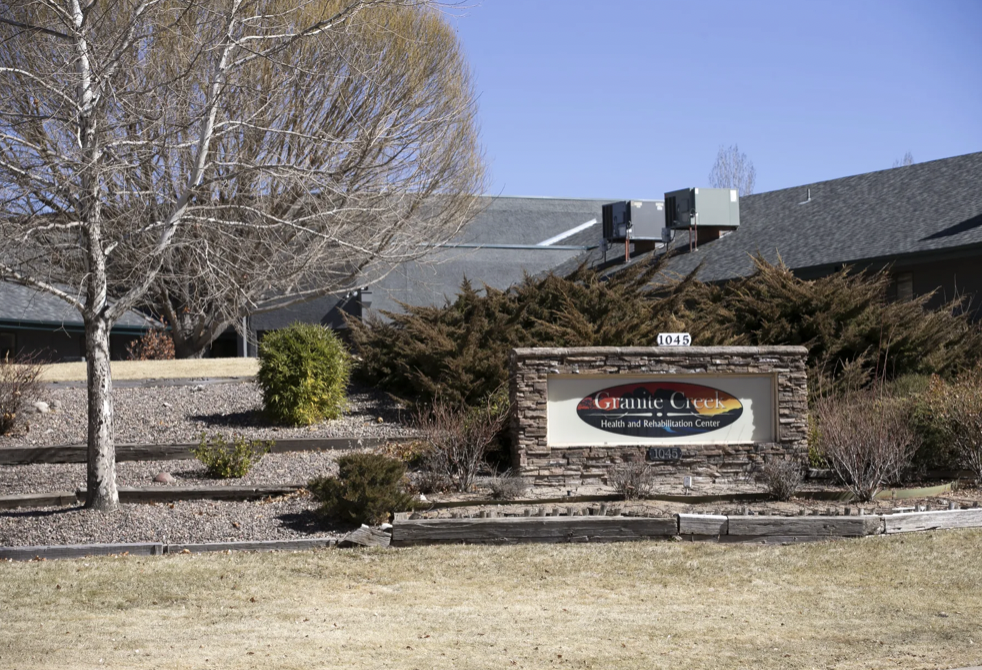 For instance, ADOSH received a complaint in April 2020 that Granite Creek Health and Rehabilitation Center did not have enough personal protective equipment for staff and was requiring workers to reuse N-95 masks for multiple shifts.
ADOSH dismissed the complaint, without inspecting, after the Prescott nursing home provided invoices for protective gear. Granite Creek told the state it was requiring workers to wear looser-fitting surgical masks, while saving N-95s, until the facility identified its first COVID-19 case.
State health inspectors later found at least seven of 28 staff members continued to work while sick.
By July 2021, Granite Creek counted 51 total resident infections and 15 deaths, one of the state's deadliest nursing-home outbreaks, according to CMS data.
Granite Creek did not return emails seeking comment.
Deadly: Arizona protected nursing homes from liability, but did little to protect residents from COVID-19
Stronger enforcement early on from ADOSH might have made a difference in stemming the tide of nursing-home infections, Fulcher said.
"The thing that stands out the most is when … people ended up getting sick after the complaints occurred," she said. "It's clear in those cases that effective action wasn't taken."
ADOSH did not prioritize inspections of health care settings over other workplaces during the pandemic, Laky said.
"ADOSH handles all workplace settings with the same vigor regarding enforcement of safety standards," he said. "ADOSH can only inspect/enforce based on the standards applicable at the time and the situation at hand."
Complaints at medical facilities continued during pandemic peaks
Most complaints in health care settings were made in the first three months of the pandemic when PPE shortages and confusion about safety protocols were rampant.
But some worker complaints were still surfacing during the summer and winter waves of the pandemic.
For instance, in July 2020, as the first spike occurred, an ADOSH complaint alleged Montecito Post Acute Care and Rehabilitation was asking employees with symptoms and a positive test to keep working.
The Mesa nursing home told the agency it allowed employees to return to work without a negative test if they were free of symptoms. Studies at the time showed COVID-19 could be spread asymptomatically.
ADOSH closed the case.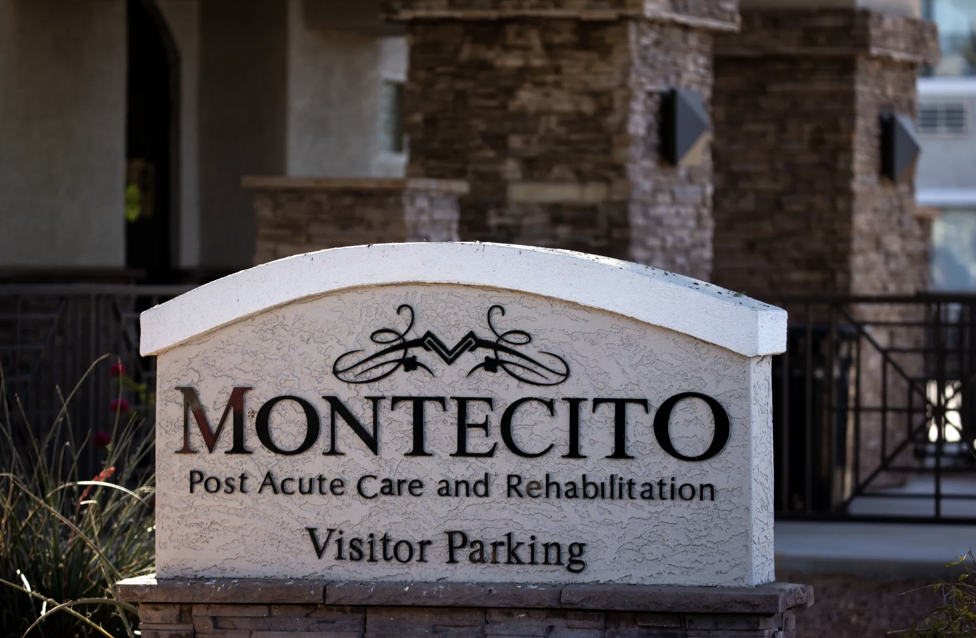 By this summer, Montecito — one of the largest facilities in the state — had accumulated the highest number of infected residents (278) and second-highest number of infected workers (132) of nursing and skilled-nursing homes in Arizona, CMS data showed. Fourteen residents had died.
Montecito did not provide comment for this story.
In December 2020, as the second wave hit, a complaint alleged Horizon Post Acute and Rehabilitation Center was not requiring employees to wear masks.
The company responded that it strictly followed state and federal guidelines for PPE.
ADOSH issued no citation.
As of July 2021, Horizon — another large facility — had counted 117 residents and 77 employees with COVID-19, according to CMS data. Sixteen residents were dead.
Horizon did not respond to emails from The Republic.
All four nursing homes (Lake Pleasant, Granite Creek, Montecito and Horizon) are affiliated with the same company, the Ensign Group Inc., which did not return emails from the newspaper.
Fry's, Walmart had highest number of complaints
Fry's Food Stores received the highest number of complaints of any company, with five reports. The company has 123 grocery stores and more than 19,000 employees in Arizona, according to its website.
One ADOSH complaint claimed a Fry's in Tucson allowed an employee who had contracted the virus to continue to work without isolating.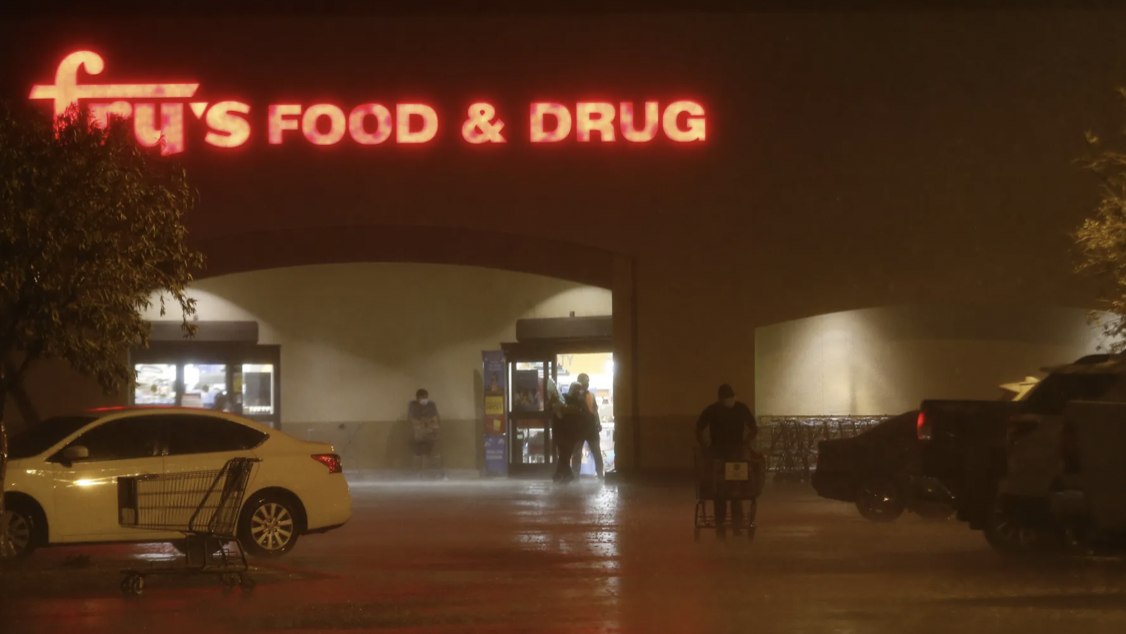 Locations in Gilbert, Glendale and Mesa allegedly failed to require employees to wear masks, provide PPE, regularly disinfect the stores or ensure employees were physically distanced.
Fry's told ADOSH the Tucson store was "following all the proper procedures" for sending home employees with positive tests until they were cleared by a medical provider or were symptom- and fever-free at least 10 days past exposure.
"Since the pandemic began, our top priority has always been the safety of our associates, customers and communities, as such we remain committed to our safety and sanitation standards," Fry's spokesperson Pam Giannonatti told The Republic. "Please know we are steadfast to making sure we do everything we can to protect our associates and customers and to be there for our communities when they need us most with access to fresh food and essentials."
ADOSH gave Fry's no citations or fines.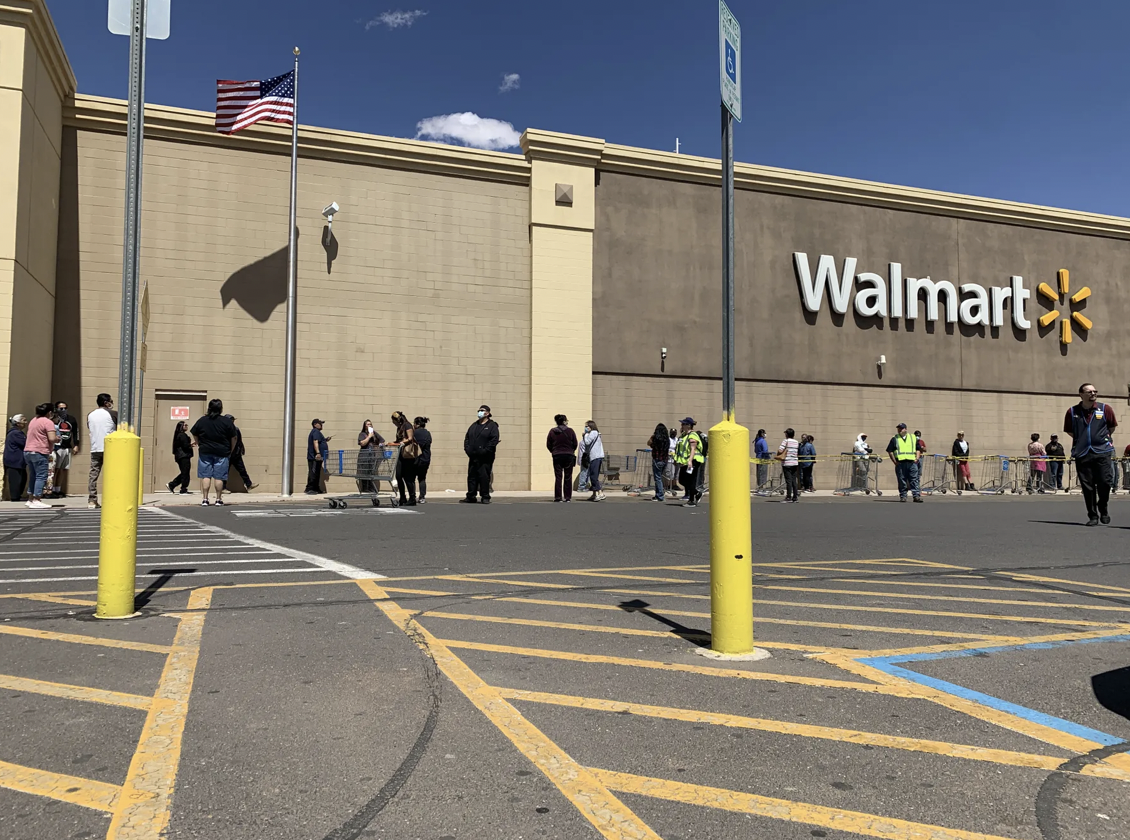 The second-highest number of complaints was against Walmart, with four. The company runs 124 stores in Arizona with nearly 37,000 employees, its website says.
Workers told ADOSH that Walmart forced sick employees to return to stores in Gilbert and Scottsdale, failed to disinfect checkout counters in Show Low and refused to enforce employee mask and glove mandates in Scottsdale.
Walmart provided pictures of COVID-19 mitigation controls and its emergency leave policy to ADOSH.
The state agency closed the case without citations or fines.
Walmart did not respond to a Republic request for comment.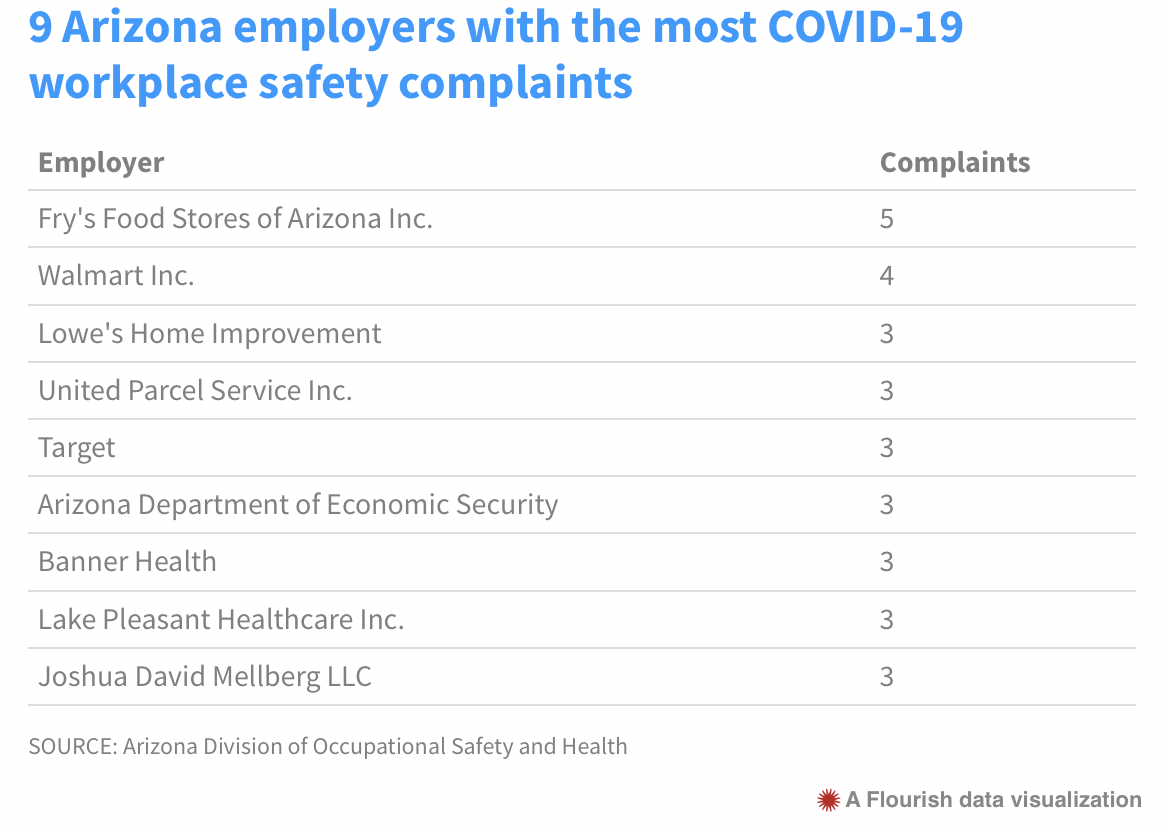 Few inspections despite safety concerns
ADOSH closed the majority of COVID-19 cases in the early stages of investigations, after employers sent letters to the agency pledging to fix concerns or denying allegations. They often included photos of workspaces, copies of receipts for PPE or policy manuals.
The Republic obtained copies of about 60 workplaces' written responses through a public records request. ADOSH estimated it would take months to provide the rest of the letters, so the newspaper focused on health care companies and employers with notable complaints.
State regulators took the next step of conducting in-person inspections about 12% of the time, Laky said.
ADOSH did not inspect or cite businesses that received significant complaints such as:
Price Industries: More than 50 employees out of 200 were infected at a factory that makes HVAC units, according to a complaint. The workers reportedly had two bathroom facilities to wash their hands and were unable to stay 6 feet apart on production lines. The workplace was not sanitized daily, the complaint said. "We take protecting our teams very seriously," Price Industries told ADOSH, noting it added three portable handwashing stations, cleaned the facility regularly, required workers to physically distance and sent sick employees home. The company did not confirm or deny the alleged COVID-19 outbreak.
Chewy: A warehouse that handles pet toys and products allegedly had an outbreak infecting 15 employees and exposing more than 300. Workers did not physically distance, wear masks or have hand soap in the men's restrooms, and the workplace was not sanitized or shut down during the outbreak, the complaint said. ADOSH did not request a response in writing. The agency inspected the workplace and issued no citation.
Culver's: Fast-food restaurant managers required employees who had high temperatures to stand in a freezer before work, according to one complaint. The owner responded that employees coming in from the summer heat and no air-conditioning in their cars were allowed to spend no more than 10 minutes inside to get back to their normal temperatures, following corporate guidance. But the owner said he did not authorize employees to stand in the freezer and instructed managers to stop.
Two Men and a Truck: The owner of the moving company allegedly infected employees with COVID-19 after he traveled to Mexico, tested positive and refused to isolate. The owner called the complaint "not true" but his explanation was redacted by ADOSH because it contained personal health information. The owner said the company required sick employees to stay home, regularly tested managers and followed other safety guidelines.
Gordon-Darby Arizona Testing: Employees at the emissions testing center allegedly were told to pour bleach on themselves to protect against COVID-19. ADOSH did not request a response in writing. The agency inspected the workplace and issued no citation.
Logisticare Solutions: The medical transport company allegedly provided only two restrooms for 250 employees to wash their hands. The company said in a letter to ADOSH that the facility had six restrooms, each with multiple stalls, available to every employee.
Paradise Valley Country Club: A Halloween "trunk or treat" event was hosted with more than 250 attendees and no safety measures, according to a complaint. The country club told ADOSH that the 223-person event was held outdoors in a parking lot below 50% capacity; staffers underwent three hours of safety training prior to the event; and safety protocols were used such as six feet between tables, sanitation stations, employees wearing gloves and masks and single-use games for guests.
Advanced Call Center Technology: More than 100 workers allegedly were required to attend a meeting in one room without proper distancing. The company did not clean often and prevented employees from discussing health concerns, according to a complaint. In response, the company told ADOSH there were "no scheduled 'employee meetings' of this size held at this location," the building was disinfected nightly and employees could submit concerns to HR or online.
Total Quality Logistics: The shipping company allegedly held crowded pizza parties for employees, who did not wear masks. In response, the company wrote that all employees were required to wear masks "unless falling within one of the recognized exceptions," which it did not explain. As for pizza parties, "if food is ordered … there are stringent requirements for how employees access food. From our review, these requirements have been followed closely."
Target: Managers and human-resources representatives at a fulfillment center "work together to harass employees who bring up workplace safety issues," according to a complaint. Target told ADOSH that employees can report concerns anonymously, and no reports of harassment had been filed against managers or HR.
Arizona Department of Economic Security: One of three complaints alleged the state agency held a meeting in Tucson with 60 employees in one room. DES told ADOSH a meeting of 28 employees occurred and the manager was instructed to hold future meetings in shifts with fewer people.
The Arizona Department of Corrections, Lewis Prison Complex: Employees and supervisors allegedly refused to wear masks, and staff members who raised concerns were disciplined. The Corrections Department said prison staff were regularly reminded to wear masks and it could not find evidence of retaliation.
North Chandler Place: Employees were forced to work without PPE or be fired, a complaint claimed. The senior living community disputed this, saying all employees were required to wear protective gear.
ADOSH did not explain to The Republic why such cases were closed without in-person inspections.
"ADOSH views all complaints seriously and handles them as such," Laky said.
If an employee disagrees with the outcome of a case, they can submit new evidence to ADOSH to trigger a new investigation or they can file an appeal, Laky said.
When it came to pandemic complaints, zero Arizona workers followed up.
Pandemic a challenge — and an opportunity
Worker-safety agencies around the country often are understaffed, and the pandemic created additional challenges, Fulcher and Wellington said.
Inspectors risked contracting COVID-19 when conducting site visits, which may have dampened the zeal to inspect workplaces, Fulcher said.
They also had no national workplace safety mandates to rely on.
The federal Occupational Safety and Health Administration did not issue standards for COVID-19 protocols under the Trump administration and only recently issued guidelines for health care workers under the Biden administration, Wellington said.
Some states, such as Oregon and Virginia, took matters into their own hands and created emergency workplace safety rules. ADOSH didn't, Fulcher said.
But Gov. Doug Ducey did give guidance in May 2020 when he ordered all workplaces to promote hygiene, intensify cleaning, increase ventilation, monitor for sickness, ensure physical distancing, provide PPE, allow telework if possible and limit employee groups to no more than 10 if possible.
Ducey's executive order "was helpful in providing guidance for our (ADOSH) staff and the public," Laky said, "but we still have to follow the criteria," such as proving an employer knowingly disregarded the rules.
Even though Arizona has lifted many COVID-19 business restrictions, workplaces aren't yet out of the woods, experts say. The delta variant is driving up infection rates, and scientists warn future pandemics are possible.
State leaders should learn from mistakes and put policies in place to protect workers better now, Fulcher said.
"There's a lot of great employers doing everything they can to keep their employees safe, but there are a lot of bad actors out there disregarding the most basic of safety precautions, too," Fulcher said. "And they should not be allowed to do it."
How to file a workplace safety complaint
Any employee or employee representative who believes an imminent danger or violation of safety or health regulations exists that threatens physical harm can file a complaint with ADOSH. They must provide an accurate description of each hazard and its location, as well as evidence if available.
Complainants can request to be anonymous if revealing their name to an employer will result in substantial harm.
Anyone who knowingly makes a false statement, false representation or false certification in their filing can be found guilty of a Class 2 misdemeanor.
To make an ADOSH complaint:
Fill out a form online at https://www.azica.gov/forms/adosh2213.
Mail or hand-deliver a signed letter to ADOSH offices at 800 W. Washington St., Phoenix, AZ 85007 or 2675 E. Broadway Blvd., Tucson, AZ 85716.
Fax a signed letter to ADOSH offices to 602-542-7889 or 520-628-5182.
Got a problem? Azcentral.com can help
Have you been ripped off? Do you have a complaint against a business, health care company or government agency? If you live in Arizona, Call For Action volunteers and Arizona Republic reporters may be able to investigate. We're #HeretoHelpAZ.
Fill out a form at http://heretohelpaz.azcentral.com.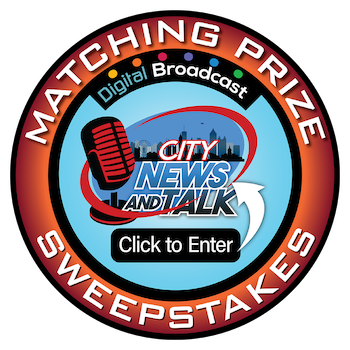 In Other NEWS