By Mike Pomranz | FoodAndWine.Com
Troy Warren for CNT #Foodie

Yes, there's a prize included.
Cracker Jack is a perfectly serviceable snack, but you have to wonder if the 125-year-old brand would have been lost to history had it not been namechecked in the 1908 song "Take Me Out to the Ball Game." By being immortalized in those lyrics, millions of baseball fans are reminded of the mix of caramel-covered popcorn and peanuts every summer. And now, one of the world's biggest soda brands is cosigning Cracker Jack's enduring MLB legacy: Pepsi is releasing a Cracker Jack-flavored cola.
Pepsi — which is the eponymous brand behind PepsiCo, the company that owns Frito-Lay, which in turn owns the Cracker Jack brand — says they have decided to merge soda and snack as a celebration of October baseball. And in fact, to get your hands on the limited-edition soda, Pepsi is encouraging sweepstakes entrants to sing the classic seventh-inning stretch anthem.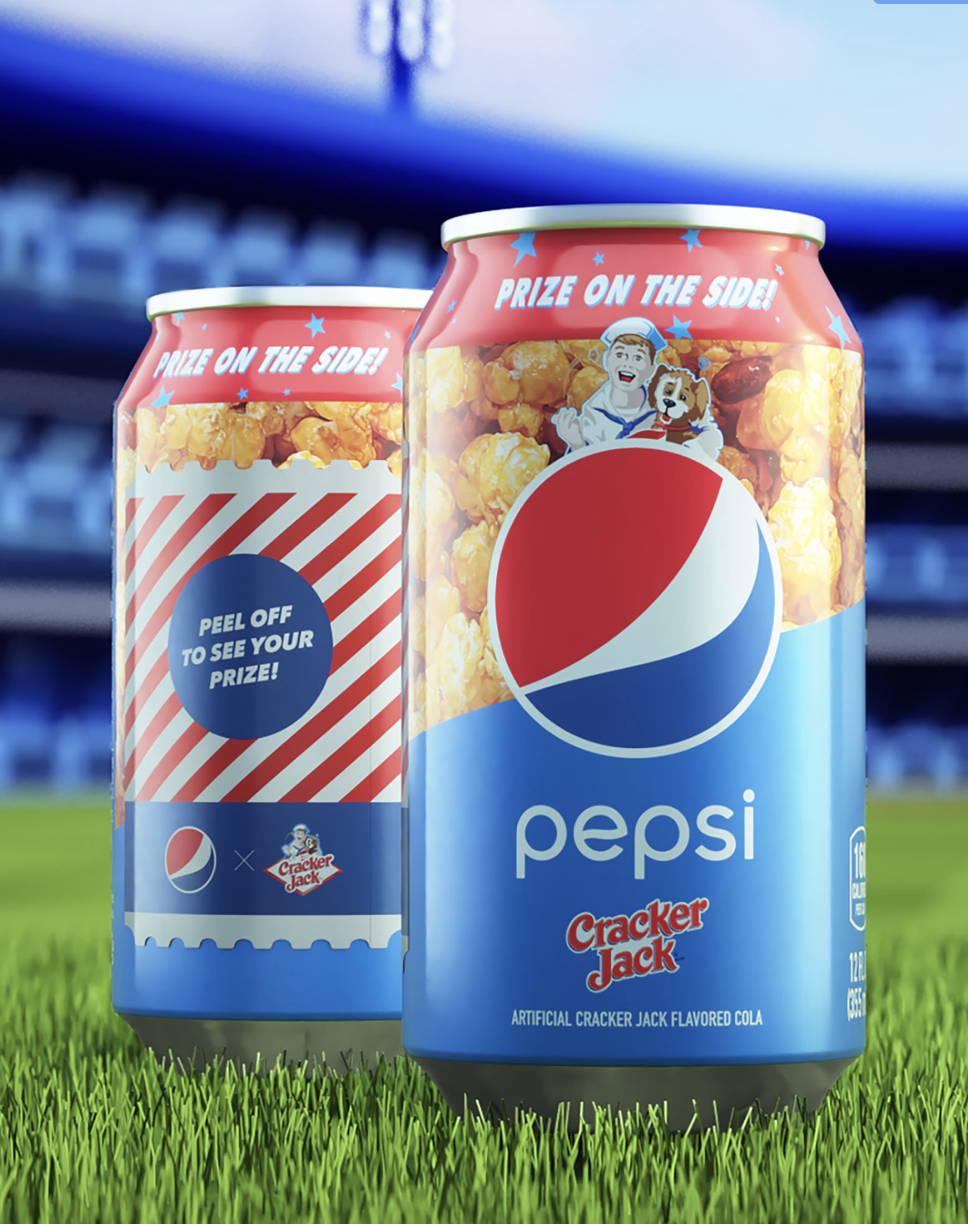 But let's start with the soda itself. Pepsi says that not only does Pepsi x Cracker Jack offer the "taste of Pepsi cola with the nostalgic blend of caramel, popcorn and peanut flavors," but, much like a box of Cracker Jack, it also includes a prize. "Each 12-ounce can will have one of four original peel-off temporary tattoos — an ode to classic Cracker Jack prizes," the brand writes.
Cracker Jack ditched their physical prizes for online prizes in 2016, leading Tina Mahal, VP of marketing for Frito-Lay North America, to add that the partnership is "very special to the Cracker Jack brand as it marks the return of our classic prizing element, bringing back one of consumers' favorite ways to experience their favorite baseball moments."
Meanwhile, Todd Kaplan — Pepsi's VP of marketing — spoke to the inherent connection between Pepsi and the ballpark experience. "[This soda is] a truly delicious collectible for the biggest of baseball fans," he said. "We're excited to see fans show their excitement for October baseball by unabashedly singing the timeless baseball anthem, 'Take Me Out to the Ballgame,' for their shot to get their hands on this unique flavor."
Speaking of which, the only way to get your hands on this Pepsi x Cracker Jack collab is to enter the #PepsiSingToScore Sweepstakes on Twitter and Tik Tok. "Fans can post a video singing 'Take Me Out to the Ballgame' with the hashtags #PepsiSingToScore and #Sweepstakes for a chance to win one of 2,000 Pepsi x Cracker Jack cans," the announcement explains. "Fans lucky enough to win will receive their Pepsi x Cracker Jack can in a specially designed box reminiscent of old-school Cracker Jack packaging, along with three packs of the snack itself."
Finally, Pepsi will be giving away three grand prizes: a "Collector's Kit" that puts the Pepsi x Cracker Jack can into a baseball glove and tosses in tickets to a playoff game as well. You can see the official rules here.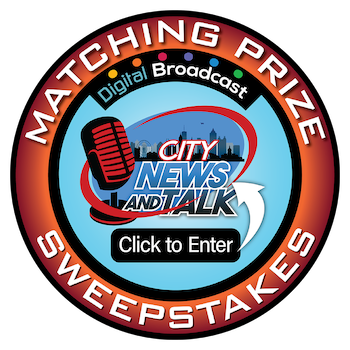 In Other NEWS