By ArLuther Lee, The Atlanta Journal-Constitution
Troy Warren for CNT

Report fails to mention incident; Springfield Police chief says it was accident
An Ohio police officer has been placed on administrative leave after dashcam video revealed her patrol car ran over a Black man who was lying in the street with gunshot wounds.
The incident, which the Springfield Police chief called unintentional, occurred shortly before 11:30 p.m. Sunday.
Officer Amanda Rosales was responding to the scene of a shooting when her SUV cruiser rolled over 42-year-old Eric Cole, who was lying face-up on the ground on the left side of the road, bleeding from wounds to his left arm and shoulder, reports said.
Officers rendered aid to Cole and he was later airlifted to a hospital, where he was pronounced dead early Monday. The person who shot him remains at large. The Montgomery County Coroner's Office is performing an autopsy to determine exactly which injuries ultimately caused the man's death.
Cole had called 911 shortly before the officer ran him over, "saying he thought he was dying," Police Chief Lee Graf said.
A screen grab from the dash cam footage shows the man clearly visible as the cruiser approached, but Graf said he was certain the incident was accidental because the officer was rushing to the scene and unaware of the victim's location.
"The lead officer was trying to catch addresses on the house. Eric was lying in the street," Graf said at a Wednesday news conference where he offered his condolences to Cole's relatives. "This was an accident. It doesn't mean it's OK. It was an accident. This was not an intentional act on the part of the officer. I am sure of that."
The chief also noted that the dashcam does not necessarily reflect what an officer can see from the driver's seat.
"That camera focuses where it's pointed. It's not an indicator of what the officer was seeing," Graf said.
An incident report from the Springfield Police also did not mention that the cruiser ran over Cole, casting more doubt on the department's version of events.
Cole's mother, Regina Wilson, questioned why she was not told immediately that Rosales "ran over my son," according to NBC affiliate WDTN.
"I want the officer held accountable just like if they get the suspect, they will hold him accountable," Wilson said, according to reports.
Officials at the news conference explained the incident report on the shooting by the Springfield PD was separate from the Highway Patrol report about the man being run over.
The Ohio State Highway Patrol is investigating the runover incident alongside a separate internal inquiry by the Springfield Police Department. Police are also continuing to investigate who shot Cole. So far there have been no arrests.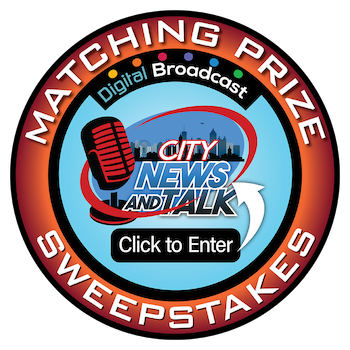 In Other NEWS