By ArLuther Lee, The Atlanta Journal-Constitution
Troy Warren for CNT

The NFL will play the Black national anthem before all games during the 2021 season, including the Sept. 9 kickoff game and the playoffs, as part of a 10-year, $250 million commitment to fighting racism in America, reports say.
Additionally, the league announced it will feature social justice messaging on fields, signage and helmet decals and public service announcements, according to a report by Front Office Sports.
Rap mogul Jay-Z's Roc Nation has been advising the league on its "Inspire Change" initiative.
The moves follow a league-wide test-run last season in which the song "Lift Ev'ry Voice And Sing" was played before the start of games in Week 1 and at Super Bowl 55 in a performance by Alicia Keys.
The song will be performed ahead of "The Star-Spangled Banner," according to reports.
The league's remarkable and sudden groundswell of support for the Black Lives Matter movement was seen as an astonishing about-face from three years ago, when the league blackballed quarterback Colin Kaepernick for kneeling during the national anthem as a silent protest against police brutality.
The majority of NFL players are Black.
But many conservative voices and right-wing media outlets are criticizing the anthem change as politically motivated amid a national cultural shift on race following last year's police killing of George Floyd.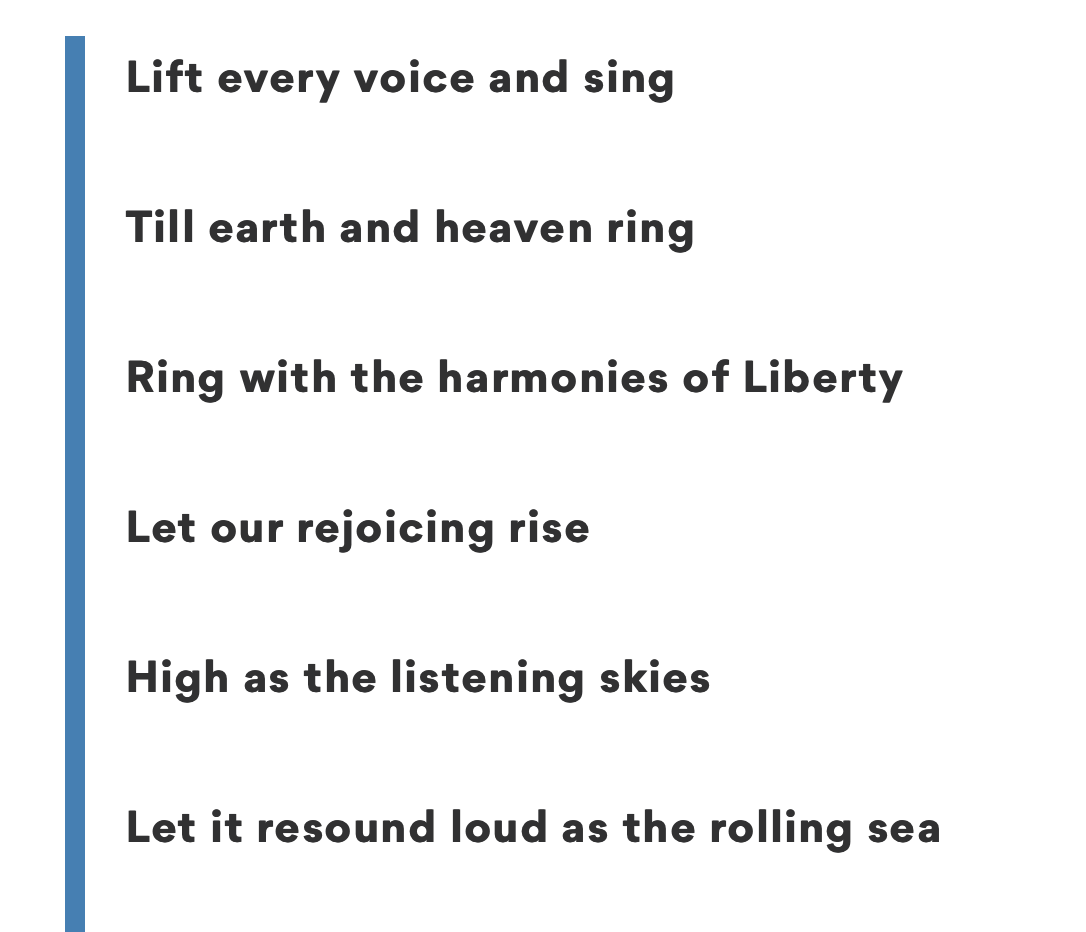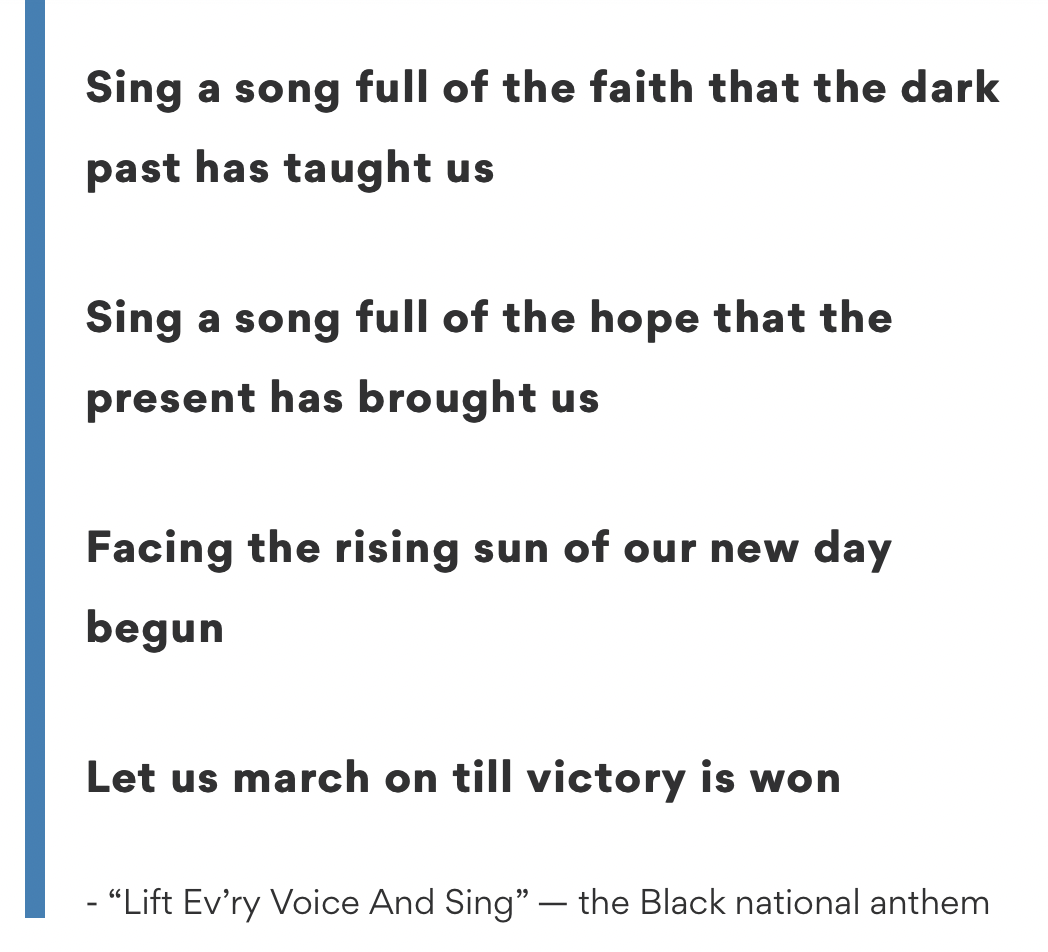 Some are blaming Democrats and casting the Black national anthem as a major cultural concern.
"DEMS DESTROY FUN: Why do the Dems have to inject politics into sports?" Fox News host Sean Hannity tweeted about the change. "The NFL is playing the 'Black national anthem' & the Olympic committee is redesigning its flag logo. We already have a flag & an anthem!"
Fox News' Tomi Lahren also scoffed at the change in a tweet, saying "So the NFL will include the Black national anthem and 'social justice messages' in the 2021 season. That should do wonnnnders for ratings."
Since Floyd's videotaped murder in Minneapolis was broadcast across the nation, some of the biggest and most influential names in corporate America, including NFL Commissioner Roger Goodell, have fully embraced the Black Lives Matter movement and continue to express an urgent commitment to ending systemic racism in America.
Goodell went a step further, honoring Juneteenth by closing league offices for the day a year before Congress made it a national holiday.
"This year, as we work together as a family and in our communities to combat the racial injustices that remain deeply rooted into the fabric of our society, the NFL will observe Juneteenth as a recognized holiday and our league offices will be closed," he wrote in an email to employees in June 2020.
Goodell's shift was especially notable because the NFL had been under constant pressure from former President Donald Trump, who called for sidelining players who kneeled during "The Star-Spangled Banner" as a protest against ongoing police brutality.
"Wouldn't you love to see one of these NFL owners, when somebody disrespects our flag, to say, 'Get that son of a b—- off the field right now. Out! He's fired. He's fired!'" the former president said at a 2017 rally.
But three years later, it became clear that attitudes about the issue had somewhat softened.
"The league and its 32 teams will not hinder the ability of the league's 1,700 players to take a knee or otherwise protest on field during the U.S. national anthem. The NFL does have a policy on the books, but no player has ever been disciplined for taking a knee," Front Office Sports reported.
The NBA last year emblazoned its courts with the insignia of Black Lives Matter but since has removed most of the social justice signs and messages.
And last September, ESPN replaced Hank Williams Jr. in the opening to "Monday Night Football," saying his iconic country-rock anthem would send the wrong message in the COVID-19 era and clash with the sparse crowds that are expected at NFL games this season.
Williams' song "All My Rowdy Friends Are Here on Monday Night" debuted in 1989, and ESPN continued to use it when the prime-time matchup moved over from ABC in 2006. In 2011, the network stopped using Williams' song for six years after he publicly compared President Barack Obama to Adolf Hitler. In 2017, however, during Trump's first year in office, Williams was back by popular demand.
During the 2020 season, the network opened every week with a rendition of "Rip It Up" by rock 'n' roll legend Little Richard, who died last May.
The choice of Little Richard was noteworthy given the changing attitudes about racial equality and subsequent backlash against racist symbols around the nation. But ESPN did not offer any of these factors for its decision to shelve Williams' intro, despite a handful of his songs that do glorify the Confederacy, whose flags and monuments became targets during last year's widespread racial protests.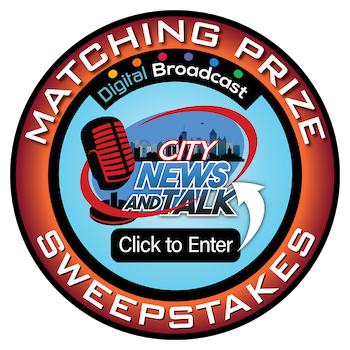 In Other NEWS