By Joseph Wilkinson, New York Daily News
Troy Warren for CNT

LeVar Burton fans slam choice of 45-year-old game show producer
"Jeopardy!" executive producer Mike Richards is the favorite to take over as the show's permanent host, according to a report.
Social media lit up Thursday with criticism over the news.
Richards was reportedly running the search for Alex Trebek's replacement but is now "in advanced negotiations with Sony Pictures Television" to take over himself, Variety reported.
Variety sources said Richards is the clear front-runner as Sony negotiates with multiple candidates.
Richards, 45, was one of the initial guest hosts, with his shows airing in February, three months after Trebek's death from pancreatic cancer.
Richards has produced numerous game shows, including "The Weakest Link," "Let's Make A Deal," "Wheel of Fortune" and "Who Wants to be a Millionaire." Though the Burbank, California, native said he got little notice before standing at the lectern, fans loved him.
"Please keep Mike Richards on @Jeopardy for forever. He's confident, charming, and easy on the eyes," read one of several pro-Richards tweets. "No one will replace Alex, but Mike is the next best thing."
Richards is arguably the least-known guest host prior to his stint. Two top "Jeopardy!" champions, Ken Jennings and Buzzy Cohen, had stints, but most of the others have been familiar faces on TV, including CNN anchor Anderson Cooper, actors Mayim Bialik and LeVar Burton, and Green Bay Packers quarterback Aaron Rodgers.
Richards would have big shoes to fill.
Trebek had millions of fans after being a familiar presence on prime-time TV for nearly 40 years. Many described feeling as if they had grown up with the host — and some also likened Trebek to a "member of the family" because his show typically came on TV during dinnertime.
The unflappable Trebek was known for his quick wit, professorial tone and his relative ease with pronouncing obscure and foreign terms. Aside from his bedside manner, he was also exacting and corrected the contestants whenever they misspoke or didn't answer the clues in the form of a question.
The U.S. television audience got its first glimpse of Trebek in 1973 when he hosted a new NBC show called "The Wizard of Odds." From there, he appeared on a variety of new game shows throughout the 1970s and early 1980s, including "High Rollers" and even a brief stint on "Wheel of Fortune."
"Jeopardy!" was a revival of an old TV game show that ran from 1964 to 1975, hosted by Art Fleming. When the revamped episodes hit the air in 1984, they featured a suave and younger Trebek who back then sported dark curly hair and a thick mustache. He became a permanent U.S. citizen in 1998 and also has a star on the Hollywood Walk of Fame.
During a 36-year TV career, Trebek won six Daytime Emmy Awards for outstanding game show host and also set a Guinness World record in June 2014 for most game show episodes ever hosted at 6,829.
ArLuther Lee of The Atlanta Journal-Constitution contributed to this report.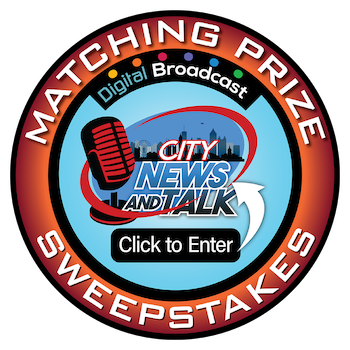 In Other NEWS