By Mike Pomranz | FoodAndWine.Com
Troy Warren for CNT #Foodie

The burger chain reiterated to franchisees that closing seating areas should be considered if local COVID cases climb too high.
Over the course of the COVID-19 pandemic, McDonald's has regularly taken actions the chain believed were in the best interest of its employees and customers. And even after months of reopening, the burger giant has been willing to backtrack when necessary: Earlier this month, McDonald's reinstituted its mask mandate — even for vaccinated customers — in areas with high or substantial transmission.
Now, McDonald's once again appears to be bracing itself for a potential shift in course as the Delta variant continues to cause coronavirus cases to climb. This past Wednesday, the chain spoke to franchisees and reiterated guidance on when individual locations should consider closing indoor seating sections.
MIAMI BEACH, FLORIDA – JULY 20: A McDonalds closed for indoor dining with tables and chairs wrapped with plastic by order of Miami-Dade County Mayor Carlos Gimenez on July 20, 2020 in Miami Beach, Florida. Miami Dade County imposed a daily 8 p.m. to 6 a.m curfew. The City of Miami Beach put the curfew back into place to fight the spread of the coronavirus (COVID-19), which has spiked in recent days after the Phase 1 reopening of businesses. Florida Gov. Ron DeSantis refused calls to impose a statewide face mask mandate despite the record numbers of coronavirus cases and deaths in the state in recent days. (Photo by Johnny Louis/Getty Images)
"Since the start of the pandemic, we've worked closely with our franchisees to drive our value of putting the well-being of restaurant crew at the forefront of our decision making," McDonald's told Food & Wine in a written statement. "We're monitoring the impact of the Delta variant closely and recently convened together with our franchisees to underscore existing safety protocols, reinforce our people first approach and provide updates on the rise in cases in the country."
Specifically, Reuters reported yesterday that, during this meeting, McDonald's executives recommended franchisees consider shutting down indoor dining in counties where COVID cases exceed 250 per 100,000 people on a rolling three-week average, citing internal company materials. For reference, according to CDC data, last week, 70 percent of U.S. counties reported having at least 200 COVID cases per 100,000 people over the past seven days. Reuters also reported speaking to at least one McDonald's franchisee who closed indoor seating at "several" locations.
Though McDonald's did not confirm Reuters numbers, reviewing notes provided from the meeting, McDonald's USA President Joe Erlinger did insinuate that more seating closures were possible. "As much as we want to be done with COVID, we must accept that COVID isn't done with us. The Delta variant is biting deeply into the country's progress," Erlinger was quoted as stating. "What's different for us is that we have a much deeper sense of what actions make a difference for the safety of our restaurant teams and crew. That's a position of strength, and the result of hard work and close collaboration."
"Even as fatigue re-emerges, as leaders, we must lean in. This means we cannot lose the discipline we had over the past 18 months," Erlinger added. "We must operate our business from the same mindset we had during the peak. Our judicious focus on actions, checking in with our people, being proactive, and highlighting safety remain critical."
In the end, however, McDonald's reiterated to us that all seating closures are determined locally in partnership with local franchisees and operators, based on local data and other local factors. Additionally, these recommendations are regularly updated based on the latest advice of medical experts. So though closures may increase in the coming weeks, any sort of sweeping dining room closures across the chain aren't currently being considered.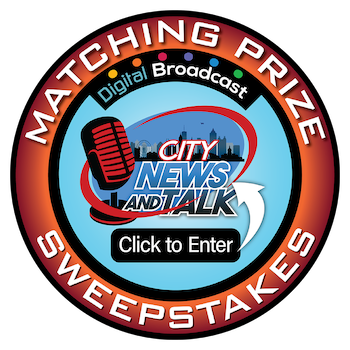 In Other NEWS