By Jelisa Castrodale | FoodAndWine.Com
Troy Warren for CNT #Foodie

The fast-food chain has pledged to "drastically reduce plastics" and offer sustainable Happy Meal toys worldwide by the end of 2025.
Two years ago, a pair of British schoolkids started a Change.org petition, calling on Burger King and McDonald's to stop putting plastic toys in their children's meals. Ella and Caitlin wrote that they'd been learning about plastic's impact on the environment in one of their classes, and it made them "want to do everything [they] could" to prevent further damage to the planet and the living things on it.
"We like to go to eat at Burger King and McDonald's, but children only play with the plastic toys they give us for a few minutes before they get thrown away and harm animals and pollute the sea," they wrote. "We want anything they give to us to be sustainable so we can protect the planet for us and for future generations."
Their petition picked up over a half-million signatures and, whether or not it was a true cause-and-effect situation, both fast food chains pledged to stop putting non-recyclable plastic toys in the kid's meals served at their restaurants in the United Kingdom. Last March, McDonald's explained that, starting in 2021, every U.K. Happy Meal would come with either a soft toy, a paper-based toy, or a book. The McGiant has also since started offering plastic-free or sustainably-made toys with its Happy Meals in Ireland and France, and it has used recycled plastic toys to make serving trays and playgrounds in the U.K. and Japan.
McDonald's hadn't publicly revealed any plans to de-plastic its Happy Meal toys in the United States or elsewhere in the world — until today. On Tuesday, Jenny McColloch, the company's Chief Sustainability Officer, wrote a blog post to announce that McDonald's has pledged to "drastically reduce plastics" and offer sustainable Happy Meal toys worldwide by the end of 2025.
Making those changes will cut its usage of virgin fossil fuel-based plastics by 90 percent, compared to the amount of those plastics it used in 2018. (In an infographic on its website, McDonald's said that this was the annual equivalent — in pounds of plastic — of everyone in Washington, D.C. going plastic-free for a year.)
Going forward, McDonald's said that its new Happy Meal offerings might include paper-craft toys that kids can build for themselves, or hard or plush toys that are made from recycled materials, or from plant-based materials.
"We're making sure that all of the pieces are very safe and sturdy. We're looking at all different materials, and the biggest part is that we really are CX-testing them — consumer experience testing them — with kids to make sure even the littlest hands can understand the instructions," Amy Murray, McDonald's vice president of global marketing enablement, said according to NRN. "The toys are already right now in France and the U.K. and Ireland, so we've been getting great learnings from there, and you'll see that the toys are going to be really safe, really sturdy."
McDonald's currently sells more than one billion Happy Meals worldwide every year so, yeah, this could be a very big deal. And another bright side: paper toys are way less painful to step on when you walk barefoot into your child's dark bedroom. There are benefits to this initiative, all around.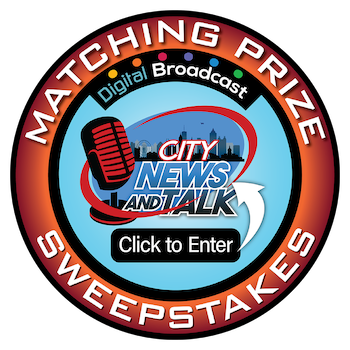 In Other NEWS