By Mike Pomranz | FoodAndWine.Com
Troy Warren for CNT

Anyone is welcome to apply regardless of their taco experience.
Creating headline-worthy "dream jobs" has become a popular marketing trend — featuring titles like Chief Noodle Officer (for Top Ramen), Chief Biscuit Officer(for Red Lobster), and Chief Thirst Officer (surprisingly, not for Instagram). But as these somewhat satirical names imply, the extent to which these positions are actually real jobs with real responsibilities and real pay can vary significantly. For instance, Slice's Head of Pizza gets paid mainly in pizza: Not the worst gig, just don't quit your day job.
But McCormick's new "Director of Taco Relations" — though open to pretty much anybody — actually comes with some serious pay: $100,000 paid out at $25,000 per month. And if you want to hold this lofty title, applicants should be prepared to put in some real work. Despite what the spice company has hinted at, this job is about a lot more than just getting paid to eat tacos.
In the role's official description, McCormick explains that applicants will be expected to work up to 20 hours a week for up to four months including attending virtual meetings and occasionally traveling to both the McCormick headquarters and "other taco locations in the U.S." Responsibilities include things like keeping tabs on taco trends by scouring social media and talking with chefs, developing content for McCormick's social channels, and consulting "on inspirational and approachable taco recipes incorporating McCormick's Taco Seasoning" by working with the McCormick Kitchens team.
"Since the 1960s, McCormick Taco Seasoning has been a staple, helping American households," Jill Pratt, McCormick's chief marketing officer, said in the announcement. "McCormick's Director of Taco Relations will ultimately honor and support the millions of Americans that rely on our taco seasoning every day while keeping McCormick at the forefront of the tacos of tomorrow."
Any U.S. resident who is 21 years of age or older (with a valid driver's license) can apply — regardless of their prior experience. "A previous taco job is not a prerequisite to submit, just a deep love of tacos," the job description states. However, you will also need "excellent storytelling skills, including through video and social media" — and those will be tested upfront.
Applicants have to submit a creative video "showcasing their personality and passion for tacos." Beyond highlighting "why they deserve the chance to be the first ever Director of Taco Relations," McCormick also suggests applicants "share their best taco tidbits, including but not limited to their go-to and unique taco recipes, taco-themed trivia and knowledge, and any additional experiences, qualifications, and skillsets they want to provide."
Applications can be submitted until July 20 at McCormick.com/DirectorofTacoRelations — which is also where you can find all the details about the job.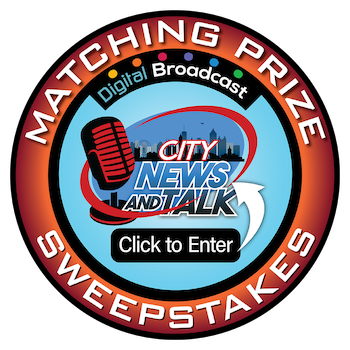 In Other NEWS