By ArLuther Lee, The Atlanta Journal-Constitution
Troy Warren for CNT

Indian Red Boy dead at 21; police say he was 'a gang member'
Los Angeles rapper Indian Red Boy was killed last week in a brazen shooting that was broadcast live on Instagram, according to several confirmed reports.
Red Boy, whose real name is Zerail Dijon Rivera, was 21 years old.
The shooting was an apparent ambush that happened shortly after 4 p.m. Thursday near the 14100 block of Chadron Avenue in the Hawthorne district of Los Angeles, where Rivera was sitting in his car and talking to a friend online, police said.
The unwitting rapper was filming himself on social media from the front seat of his car when an unknown assailant walked up to the driver's side window and opened fire multiple times.
"It appears to have been a walk-up shooting, and he appears to have been targeted," said Lt. Ti Goetz of the Hawthorne Police Department, who added that Rivera "appears to be a gang member."
The gunman who fled the scene remains at large, and police have not announced any other developments in the case since. The suspect cannot be seen in the footage.
The audacious and cold-blooded killing was caught on camera, with disturbing footage of of Rivera's death still circulating on the internet and social media companies scrambling to remove the shared copies of the crime.
Numerous voices across the internet have reported seeing the shocking video, where at least 12 gunshots can be heard firing at close-range, and Rivera struggling to speak while taking his last breaths.
Authorities speculated whether the shooting was motivated by widespread reports that the rapper had either disrespected or vandalized a mural of Nipsey Hussle, another L.A. rapper who was shot to death in Los Angeles in March 2019.
Members of Rivera's family were later observed grieving at the scene of the shooting.
The individual who was seen on the video with Red Boy at the time he was killed was identified as fellow social media influencer Kapone, according to reports. Hours after the shooting, he posted tributes to Instagram under his username kapaalxt8, writing "LLINDIANREDD. I LOVE YOU GANKG." One of the posts featured video of the rapper throwing up gang signs with his hands.
Hundreds of fans also posted tributes to the late rapper on his Instagram account.
Dead rappers
Rivera joins a growing list of young rap artists who have been killed, mostly due to gun violence, over the past few years.
On Saturday, 31-year-old Chicago rapper Londre Sylvester, who's known as KTS Dre, was shot more than 60 times as he walked out of the Cook County Jail, according to The Chicago Tribune.
Supa Gates, another up-and-coming rapper from Brooklyn, whose real name was Aaron Williams, died May 27, seven weeks after being shot multiple times, according to reports. He was 25.
Two days earlier, Dallas rapper Lil Loaded, who rose to fame in 2019 after his song "6locc 6a6y" went viral, was found dead on Memorial Day, although there was no immediate indication of foul play.
Milwaukee rapper Lamonn Young, who went by the name Fatboi Gwalla Gwalla, was found dead in a burning vehicle May 21. The death of the 42-year-old known as "the Biggie Smalls of Milwaukee" has been ruled a homicide, reports say.
Rapper Obe Noir, a close friend of George Floyd, was shot and killed in March after witnesses reported seeing the man running for his life as a car chased him through downtown Houston. He was 31.
In November, Chicago rapper King Von, whose real name was Dayvon Bennett, was one of three men killed when a fight outside a downtown Atlanta nightclub escalated to gunfire.
The same month, Lil Yase, an up-and-coming Bay Area rapper whose real name is Mark Alexander, was shot multiple times and killed outside an apartment complex in Dublin, California.
In August 2020, 26-year-old Chicago rapper FBG Duck was shot dead after four gunmen emerged from a pair of cars and opened fire while he was standing on a sidewalk — a brazen daytime ambush in one of the city's high-end shopping districts.
Last July, Atlanta rapper Lil Marlo, whose real name is Rudolph Johnson, was pronounced dead after police found him sitting in a car on Interstate 285 with a gunshot wound.
Rapper Baby Huey, best known for his 2006 hit "Pop, Lock & Drop It," was shot and killed in June 2020 outside St. Louis, the city where he made his name. The 31-year-old's real name is Lawrence Franks Jr.
In February 2020, 20-year-old rapper Pop Smoke, a rap newcomer whose real name was Bashar Barakah Jackson, was shot dead in a home invasion robbery in Hollywood Hills.
Police later revealed Smoke had publicly shared his address in an Instagram video only hours before the shooting. Five suspects were arrested in the case in July. When Smoke was killed, The Academy Music Business, an advocacy group for independent artists, warned other rappers on Twitter against publicizing their whereabouts on social media.
In July 2019, Philadelphia rapper Bankroll Gambino, 21, was shot and killed during a music video shoot. Four months earlier, Hussle was gunned down.
In 2017, another Chicago rapper named "Shootashellz," whose real name was Cedron Doles, was shot to death after inserting the names of rivals into his rap lyrics.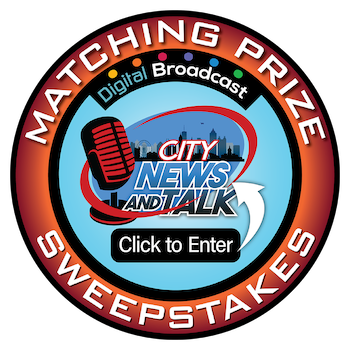 In Other NEWS