HARVEY CHIPKIN | TravelPulse.Com
Troy Warren for CNT #Travel

The complexity of planning travel to Europe has placed travel advisors front and center in the minds of many consumers, according to recent research and interviews with advisors and tour operators.
According to a recent ASTA flash poll, 76% of travel advisors agree that they are seeing an increase in customers, compared to the pre-pandemic level of interest, as more travelers look for advice on how to navigate the thicket of international travel regulations and complexities.
The poll also showed 81% of travel advisors agree that now, more than prior to the COVID-19 pandemic, they're hearing from potential travelers who have never used a travel advisor before to book international trips and are newly seeking advice to navigate rules, restrictions and complexities for international travel brought on by the pandemic.
TravelPulse asked multiple advisors and tour operators what they were seeing in the marketplace, how they are coping with it and what was their advice for ensuring that clients enjoy a successful European holiday.
Questions – and Answers
Advisors and operators are facing a steady stream of questions around travel to Europe. Angie Licea, president of the Global Travel Collection, a luxury travel network, said the most common are: are double vaccinations required? What proof of documentation is required? If a negative covid test is required, does it need to be a PCR or can it be a rapid test? What happens if I get overseas and test positive once I am there? Where do I go? Do I have to quarantine? Where do I have to quarantine? Who pays if I have to quarantine while on vacation or in a hotel? Where are masks required?
Kimberly Wilson Wetty, co-president, Valerie Wilson Travel, a Frosch Company, said she also hears these questions from clients: What is the hotel experience like? Are the restaurants/bars, spas, gym, pool, etc. open? Will there be housekeeping? What is open in the destination? Will it feel like a "normal" experience, or will the experience be altered? What are the cancellation policies and decide I don't want to travel because I am uncomfortable? What happens if a border closes before I leave or while traveling? Will I get a refund?
Monica Maslia, an advisor with SmartFlyer, said she had several clients who postponed their honeymoons to Europe but are now ready to rebook. And with restrictions ever-changing, she said, "that comes with more questions."
Tour operators have developed resources to respond to all those questions, working with advisors to get accurate information to clients. Matt Berna, managing director of North America for Intrepid Travel, said his company has built a COVID-19 hub on its website with answers to frequently asked questions, which customers and advisors have found helpful as they navigate trip planning during the pandemic.
Laura Breen, director of sales and guest services for VBT Bicycling Vacations and Country Walkers, said her company not only offers information but helps guests fill out newly complicated country entry forms.
Guests are no longer worried so much about their health – since the vast majority of customers are vaccinated – said Steve Spivak, vice president-global sales and partner relations for Tauck. He said they are far more concerned with the "what ifs" surrounding travel right now. Anxiety is really driving the uptick in calls, he said, and the focus is on reminding guests and advisor partners of why they choose to travel with a trusted tour operator like Tauck.
Jeff Roy, vice president of Collette, said the operator's proactive approach is to communicate with guests multiple times prior to a tour, to offer both advice and reassurance that the company knows traveling can be complicated. Each message is personalized to the guest and offers clear insight for them to understand all requirements related to their destination.
The operator has facilitated testing options for guests to ensure that re-entry requirements are being met as well. A self-service online resource is available for every destination Colette travels to and is continually updated with the latest information on COVID-specific travel and health requirements.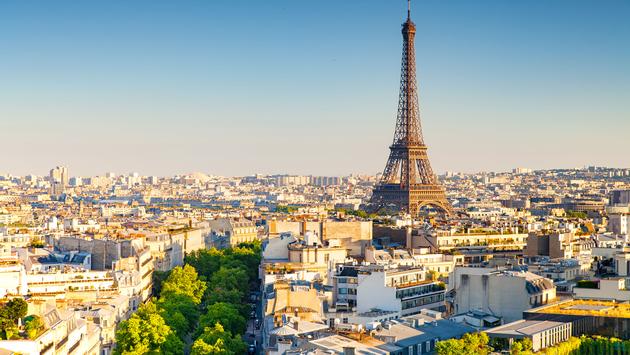 Turning to Advisors
It's because of all those questions and complexities that travelers are turning to travel professionals.
Marc Casto, president of leisure-Americas for Flight Centre Travel Group and vice-chair of the board of ASTA, said that the world of travel "has unequivocally changed." Previously, he said, medical requirements for travel to certain destinations was required (for example, yellow fever vaccinations for Central America or malaria medicine for Africa) though these were known, consistent, and predictable.
"The current travel world is largely uncertain, inconsistent, and ever-changing," he said; "these conditions are ideally suited for a professional advisor to help navigate the new landscape."
By utilizing the expertise of a travel advisor, said Licea, these consumers don't have to go through numerous government websites to find the answers to their questions about COVID, as trusted travel advisors have the answers to guide clients through the stages of the travel decision making process. Additionally, an advisor will be able to tell travelers if they can expect the same services that a hotel or destination normally offers.
Advisors, said Maslia, have the information at hand thanks to in-country partners monitoring the local situation on the ground. She said that with her network of advisors, "we keep one another posted on this ever-changing climate."
Another SmartFlyer advisor, Deborah Director, said that travel "has never been optimized as a do-it-yourself process." In these uncertain times, she said, a trusted advisor "provides peace of mind and experience with the best ways to navigate the new 'travel normal.'"
Similarly, Berna said consumers are seeking out advisors to take the uncertainty and stress out of the trip planning experience. They understand the value, he said, of having one person who is an expert in travel logistics and who is up-to-date on the ever-changing travel restrictions resulting from COVID. Advisors, he said, enable a traveler to have one point of contact to assist with all of their questions and concerns and any necessary changes to their itinerary, "providing a sense of ease in this uncertain travel landscape."
"It's hard to imagine going to Europe on your own at this point," said Breen, adding, "it's a smart move to go to a travel advisor to find out what you need to know to make your trip successful."
It is overwhelming to keep up with the constantly changing protocols, said Wetty. A trusted travel advisor can help guide clients as they plan where to travel, what to expect and assist in the process of paperwork/documentation.
She stressed, however, that it is important for clients to understand that "they are ultimately making their own decision if they want to travel and to where." The travel advisor, she said, does not bear the burden of responsibility tied to travel protocols and restrictions; they are there as an important resource.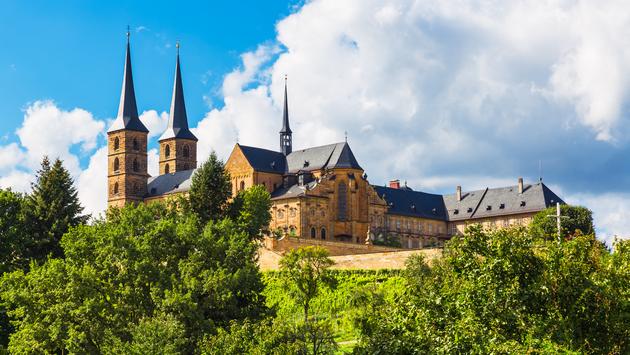 Who Should Advisors Look To?
As the pandemic has dragged on, advisors and vendors have learned how to respond to the ever-shifting landscape. Licea said advisors are "very humble" and they forget to tell the travelers how much expertise they have and what they bring to the table. She recommended being "bold" in promoting their knowledge because advisors are experts in their field and should be proud to tell their stories.
Casto said there are a number of resources available to all travel advisors to be aware of the latest news. At a minimum, he said, he would recommend monitoring the U.S. State Department as well as CDC websites for the most recent alerts. Additionally, he said, the Flight Centre Travel Group brands also utilize Sherpa as a central source for all vaccination and testing requirements. It provides a comprehensive travel map that eases the process of understanding the conditions around the world.
Being part of a host agency with connections in Europe and elsewhere, said Maslia, is key. It's also critical, she said, to triple-check travel restrictions during planning, booking and just before departure as they change daily.
As changes happen, said Berna, advisors should post updates on their social media and advise their clients right away. This shows they are staying on top of the changing situation and can be trusted to expertly handle their trip during such uncertain times. Some advisors create infographics which, he said, are a great way to make it simple for their clients to understand complicated subjects, such as what requirements are necessary to return back to the U.S. after being abroad. And Breen noted that airline websites "are doing a great job of staying up to date on the changes."
Spivak recommended that advisors check supplier websites often because they are constantly updated. "Never make assumptions," he said, "based on media or hearsay and don't assume that government-issued policies or statements tell the entire story of what might be required of your clients." He said advisors should insist that clients travel with a smartphone and that they have an international phone plan. Many documents can be completed via smartphone, and it can also be an important tool to stay connected should the need arise.
Tourism board and state department websites, said Director, are a great resource to provide guidance for the most up-to-date recommendations.
"We tell clients to 'pack their patience,'" said Wetty. She said this is true for advisors too. With the constant book/cancel/rebook pattern, combined with client fear, and regular changes to restrictions and protocols, she said, "it is hard to stay optimistic, but we have to remain positive and promote travel."
Travel advisors are needed today more than ever, asserted Wetty who, like Licea, encouraged every advisor to share their story about why they are an expert, how they have helped and supported their clients through the pandemic, "and give real examples of the value and cost savings you bring to the client relationship."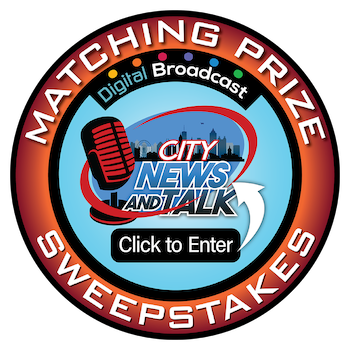 In Other NEWS