By Mike Pomranz | FoodAndWine.Com
Troy Warren for CNT #Foodie

Starting at restaurants like Fuku and Red Rooster, the new nuggets will be in grocery stores by the end of the month.
About five years ago, Beyond Meat and Impossible Foods began what may be the most notable food-related battle of a generation: Who can make a better plant-based burger? And in doing so, they helped elevate the entire plant-based market. But much like the space race decades earlier, at some point, you're in space… so what next? For these two brands, the answer seems to be a battle over different meat: chicken.
Today, Impossible Foods announced the launch of its plant-based chicken nuggets, which have been given the extra-long moniker "Impossible Chicken Nuggets Made From Plants." As usual, this new Impossible product is billed as better for the environment — specifically, they're said to "use 48 to 49 percent less land, 43 to 44 percent less water, and generate 36 percent less GHG emissions than the animal version" — but, additionally, Impossible suggests that these nuggets even taste better than regular chicken nuggets.
Referencing a blind taste test of 201 meat-eaters from Texas, Impossible says that seven out of ten preferred the Impossible Nuggets to nuggets "from a leading brand," adding that their nuggs "scored higher in liking in every category, including flavor, texture, and overall appearance."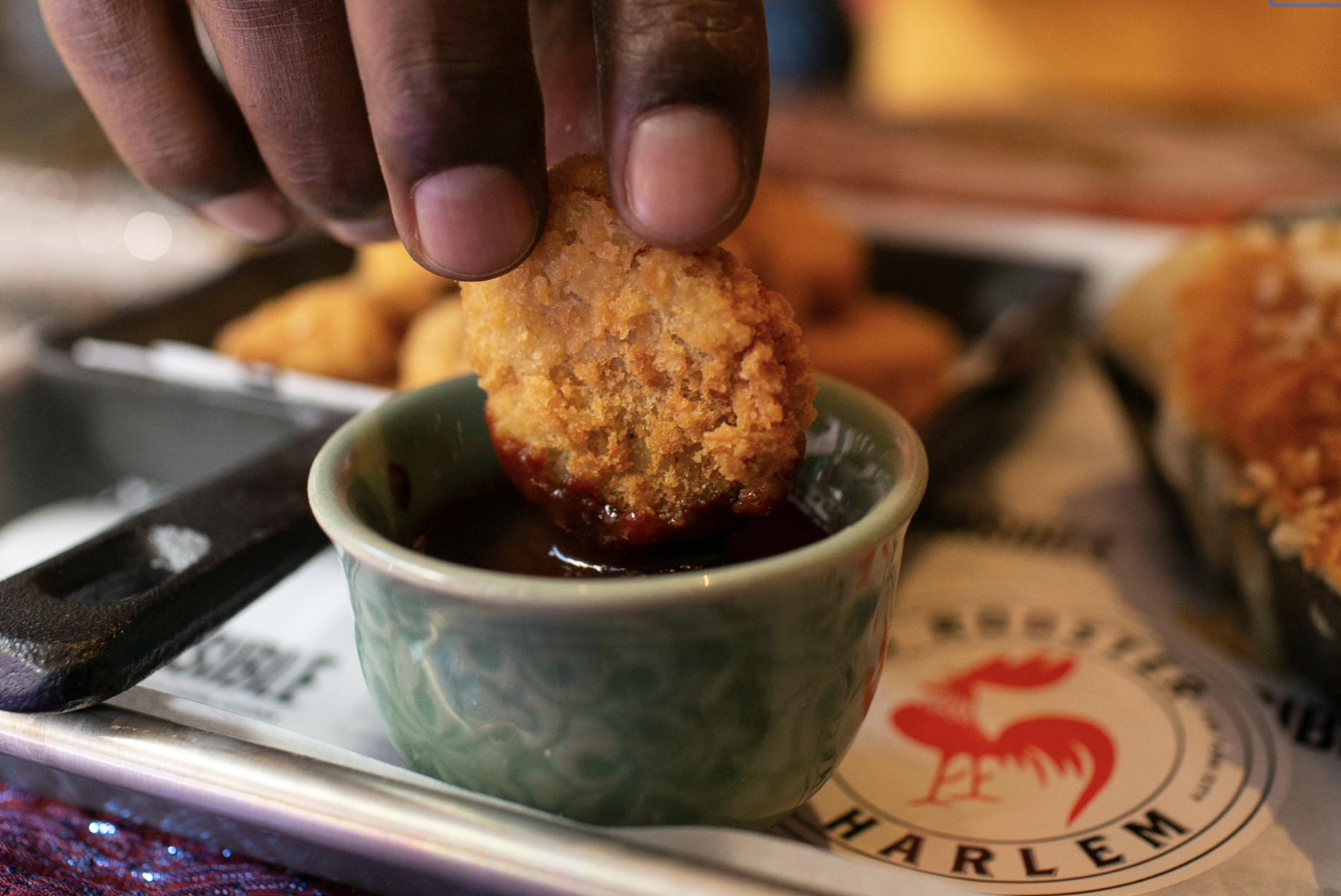 "This launch isn't really about nuggets. It's about the historic inflection point we've reached," Impossible Foods Founder and CEO Pat Brown said in the announcement. "For the first time, consumers unquestionably prefer meat made from plants instead of meat from an iconic animal."
It could mark an inflection point in the rivalry between Impossible and Beyond, too. Beyond Meat announced the release of their new Beyond Chicken Tenders back in July that arrived alongside a partnership with Panda Express for a vegetarian version of their Orange Chicken.
As for their Chicken Nuggets, Impossible says consumers have plenty of ways to find them: After appearing today at hip joints like David Chang's Fuku, Marcus Samuelsson's Red Rooster, and Sean Brock's Joyland, Impossible adds that "longtime" partners like Fatburger, Gott's Roadside, and Dog Haus will begin adding the nuggets to some locations this week. Finally, "leading retailers" like Walmart, Kroger, Albertsons, and the rest will have the nuggets in their frozen aisle later in the month.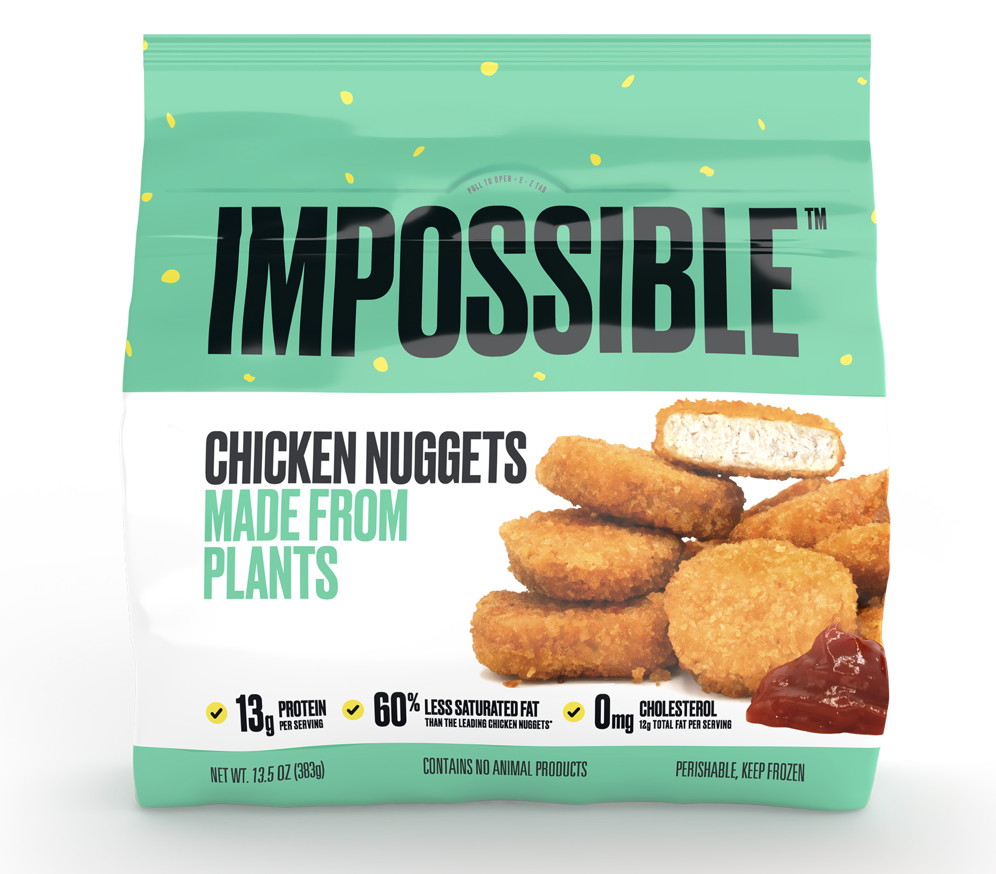 "We were blown away by the Impossible Burger when it launched at Momofuku in 2016 and we feel the same way about Impossible Chicken Nuggets," Alex Munoz-Suarez, CEO of Fuku, said in the announcement. David Chang's Momofuku debuted the Impossible Burger in 2016. "Our Impossible Nuggies pair perfectly with the playfulness of Fuku's menu and will satisfy the cravings of fried chicken lovers looking for an alternative bite."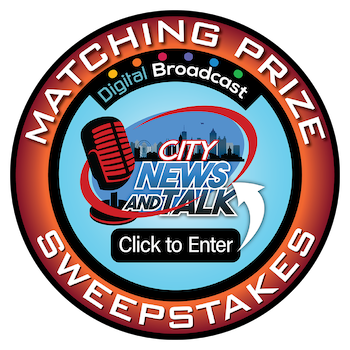 In Other NEWS