By Mike Pomranz | FoodAndWine.Com
Troy Warren for CNT #Foodie

Vegan, plant-based Reese's could also be on the horizon.
Chocolate probably isn't the first thing that comes to mind for foods that don't fit a plant-based diet. Cocoa comes from a plant. But plenty of chocolate also contains milk, so though chocolate is vegetarian, milk chocolate isn't vegan and isn't entirely plant-based. However, as the plant-based milk market has exploded (Starbucks now has four non-dairy options; Dunkin' has three) America's biggest name in chocolate is testing the waters to see if consumers will snatch up plant-based chocolate as well: Hershey has released a new "Oat Made" line of chocolate bars.
Back in February, Hershey made waves by releasing Organic Reese's Peanut Butter Cups — which they billed as the first organic option from a mass chocolate brand. And at the time, they said that was just the start, with "more reduced sugar, organic and plant-based alternatives" coming on the horizon. Hershey's Oat Made brings that promise to the company's signature line of chocolate bars.
Oat Made Chocolate arrives in two varieties — "extra creamy almond and sea salt" and "classic dark" — sold in 1.55-ounce bars which are labeled as a "plant-based chocolate confection." However, these new bars won't be available everywhere. "To validate our concepts with the Hershey's Oat Made products, we're currently doing real-time, in-market testing," Dan Mohnshine, Hershey's team lead of strategic growth platforms, wrote on the Hershey website. "We're working with partners to keep a limited number of stores supplied with a limited quantity of inventory… We'll use the results of our in-market testing to determine whether we take the products to a national launch in the future."
Early anecdotal evidence has shown that the new bars are listed on Target's website, but they are not available at all locations; also, the site VegNews reportedthat Oat Made Chocolate was spotted at a big-box store in Charlotte. Hershey says the bars will sold "in very limited distribution at select national retailers" from now until June 2022.
Mohnshine did delve a bit into how the bars were created. "We started our work on the Hershey's Oat Made products by evaluating the current plant-based offerings on the candy market," he began. "After finding that the ingredient formulas of existing products could be improved upon, our masterful R&D team at Hershey developed formulas using oats that we believe deliver better on consumers' expectations than what is in the marketplace today. (Oat was a preferred substitute among all the other plant-based substitutes that we considered.)"
Finally, he also added that more changes could be coming. "Should they make it to market, it may be under a different moniker (as we're still testing out whether to use the current 'Oat Made' name or simply call them 'plant-based'). Once naming and branding for the products are defined, we'll tackle the even-bigger questions: How do we scale up the product? When do we launch, and who are the key retailers for this product? How soon do we complement the launch of our Oat Made chocolate with a plant-based Reese's?" he wrote. "Time and consumer insights will help us determine the answers."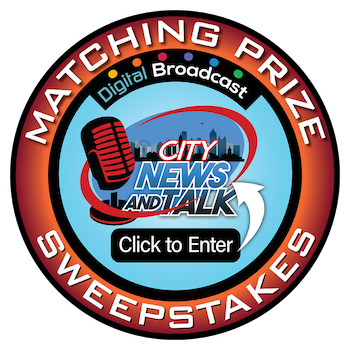 In Other NEWS