By Erica Reagle | FoodAndWine.Com
Troy Warren for CNT #Foodie

Beat the turkey shortage with a free bird.
You might be used to pandemic-fueled food shortages by now, but what if you had to enjoy your annual Thanksgiving dinner without a turkey? Reports indicate that turkeys, especially small fresh birds, could be difficult to find this year—and more expensive. Demand is higher, with families and friends looking forward to reinstating last year's missed festivities. But many are still opting for smaller gatherings and smaller turkeys, making them a challenge to find.
Still searching for a turkey? This online butcher has you covered. Sign up for ButcherBox's meat delivery service by Tuesday, November 16, and you'll receive a free 10- to 14-pound turkey in your first box. But act fast if you want a complimentary free-range bird; supplies are limited. (Valid for new customers only.)
Sign Up: ButcherBox
What Is ButcherBox?
ButcherBox was founded in 2015 "with a mission to make high-quality meat more accessible to all." This sustainable meat subscription service delivers humanely raised and antibiotic-free meat and seafood to your door. Options include 100% grass-fed beef, free-range organic chicken, humanely raised pork, and wild-caught seafood.
ButcherBox focuses on quality, value, and convenience by offering premium meat and seafood for less than $6 per meal. Meat is delivered for free in an eco-friendly, insulated box and frozen to maintain freshness. A five-star reviewer wrote that "every cut I've tried has been spectacular" and that the meat is "way better than what my local grocery store offers."
In addition to providing high-quality meat and seafood, ButcherBox is also dedicated to rethinking the food system by focusing on animal welfare, farmer support, and environmental impact. It's a certified B Corporation and works with partners who share similar values and quality standards.
How It Works
ButcherBox offers flexibility and plenty of protein options to suit your taste preferences. You get to choose your box size (classic or big), meats, and delivery frequency and can cancel at any time. There are five different boxes to choose from.
ButcherBox Boxes:

Custom Box: Your choice of more than 25 high-quality cuts that you can switch up with each order
Mixed Box: A selection of grass-fed beef, organic chicken, crate-free pork, and wild-caught seafood
Beef & Chicken Box: Curated cuts of grass-fed beef and organic chicken
Beef & Pork Box: A selection of grass-fed beef and crate-free pork
All Beef Box: A variety of cuts of grass-fed beef
The Custom Box, which gives you 20% more meat than the other boxes, is $159 per month for the classic size (9–14 pounds of meat) and $288 per month for the big box (18–26 pounds). The Mixed Box, Beef & Chicken Box, Beef & Pork Box, and All Beef Box are $137 per month for the classic box (8–11 pounds of meat) and $253 per month for the big box (16–22 pounds).
The classic box size is ideal for individuals and small families, while the big box is better for large families or those who have a lot of storage space in their freezers. With 18–26 pounds of meat, which can make up to 60 meals, the Custom Big Box offers the best value.
Who's ButcherBox Good For?
ButcherBox is a great option for busy families who are looking for a convenient and affordable way to buy quality meat. ButcherBox makes it easy to prepare delicious meals at home by delivering premium meats right to your door. Whether you are looking for a Thanksgiving turkey, beef, chicken, pork, or seafood, ButcherBox has a box for you.
Sign Up: ButcherBox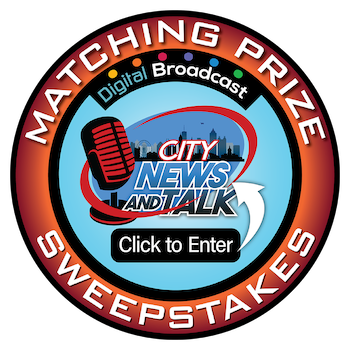 In Other NEWS