By Mike Pomranz | FoodAndWine.Com
Troy Warren for CNT

Despite having to pivot to takeout, traditionally sit-down restaurants improved their overall performance, according to a survey of 20,000 customers.
Due to the COVID-19 pandemic, 2020 was a year unlike any the restaurant industry has seen before. And yet, for one industry group, it was business as usual: As they do every year, the American Customer Satisfaction Index (ACSI) released their annual Restaurant Study — interviewing nearly 20,000 customers to get their thoughts on both fast food and full-service restaurants. Their findings: If anything, the pandemic may have helped satisfaction across the industry — especially for traditionally sit-down chains.
The ACSI writes that the pandemic "forced restaurants to rethink the way they do business or risk being shuttered," but in the end, these changes "have paid off for customers." Satisfaction with full-service restaurants significantly increased — up 1.3 percent compared to last year (a sizeable bump within the ACSI scale) – suggesting that "despite a business model not designed to thrive when takeout and delivery become paramount, it's full-service restaurants, not fast food outfits, that have customers ready for seconds."
"People are slowly starting to enjoy sitting down at restaurants again, but don't discount the value of convenience," David VanAmburg, the ACSI's managing director, stated. "During the pandemic, folks got a taste for what it's like to have food from their favorite restaurants delivered right to their door. And now that they've gotten used to this service, there's no going back."
Within the full-service sector, the highest rated restaurant is now actually "all others" — a catchall for smaller restaurants. From there, the list looked at 14 chains — with some significant shifts in rankings. LongHorn Steakhouse held down the top spot, despite dropping into a tie with the slightly surging Olive Garden and Texas Roadhouse which held steady from last year. Cracker Barrel and Outback Steakhouse also remained relatively consistent, followed by Red Robin which saw a 3 percent bump, one of the largest gains on the list. Applebee's was next, and then Chili's, which also saw a 3 percent bump. Red Lobster saw the biggest drop, down 3 percent. And then rounding things out are TGI Fridays, The Cheesecake Factory, Buffalo Wild Wings, Denny's, and IHOP.
"There was a bit of drop off in data collection (sample sizes) for full service restaurants — understandable given how many of them shut down completely for a while and others took some time to pivot to a takeout/delivery model — but not enough to impact the reliability of the study," VanAmburg told me via email. "For fast food there was virtually no change in the data collection effort (sample sizes) — again understandable, as most were already well positioned via the drive thru approach to continue to provide food and beverages during the pandemic."
Speaking of which, for fast food chains, Chick-fil-A once again took the top spot for the seventh consecutive year — maintaining a slightly slimmer 3 point lead over the rest of the competition. Subway saw the biggest drop — down 5 percent, though Chipotle Mexican Grill and Wendy's also saw their scores drop by 4 percent each. And gains across the list were small: Domino's, Starbucks, and Pizza Hut all saw one percent bumps, but that was it.
Deep breath for the entire list, but here we go: Chick-fila-A, "All Others," Domino's, KFC, Starbucks, Five Guys, Panera Bread, Pizza Hut, Arby's, Chipotle Mexican Grill, Dunkin', Papa John's, Burger King, Little Caesars, Panda Express, Subway, Dairy Queen, Taco Bell, Jack in the Box, Popeyes, Sonic, Wendy's, and holding steady at dead last, 3 points behind everyone else, was… McDonald's.
The ACSI's biggest takeaway, however, seemed to be that full-service restaurants were outperforming fast food in almost every regard: Compared to other industries, fast food currently ranks alongside not-so-popular sectors like banks and life insurance whereas full-service restaurants are only bested by one other industry: breweries. (And who doesn't love breweries!)
"Customers agree that sit-down chains are far superior to fast food outlets when it comes to restaurant layout and cleanliness (86 to 82), food quality (86 to 82), food variety (84 to 79), and staff courtesy and helpfulness (85 to 82)," the ACSI writes. "Additionally, orders are more accurate (88 to 84) at full-service restaurants. These establishments offer a wider variety of beverages (82 to 78) and superior beverage quality (84 to 81). Full-service restaurants also provide better mobile app quality (85 to 83)."
Possibly the most intriguing part of these findings, though, is that it happened during a pandemic where many full-service restaurant were essentially operating as takeout restaurants for much of the year. Were customers being extra nice because they realized sit-down restaurants were struggling or did full-service really beat fast food at its own game?
"Historically, full service has been the superior experience, while fast food has actually narrowed the gap considerably compared to a decade or more ago," VanAmburg told me. "That said, I think the point is absolutely valid that customers were more likely to be 'pleasantly surprised' by the ability of full service restaurants to pivot to a takeout/delivery model versus fast food for which consumers would have maintained their already high expectations of what chains should have been able to deliver on during the pandemic."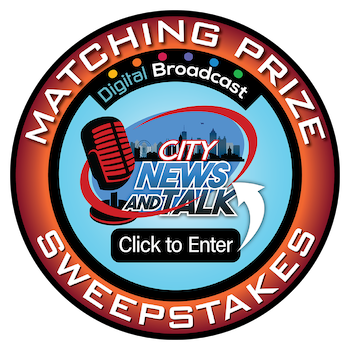 In Other NEWS