By Mike Pomranz | FoodAndWine.Com
Troy Warren for CNT

Each box includes 250 free e-tickets that can be used at actual Chuck E. Cheese locations.
Chuck E. Cheese has had a particularly difficult year and a half. (The restaurant chain, that is; I can only assume that the animatronic mouse was fine.) In June 2020, parent company CEC Entertainment filed for bankruptcy to reorganize its debt, which came with some major changes. The company destroyed 7 billion prize tickets on its path to going digital. And with locations closed to birthday parties and family pizza nights, in the interim, they continued to focus on their online ordering side hustle, Pasqually's Pizza & Wings, which delivered more adult fare from Chuck E. Cheese's existing kitchens.
But maybe all this upheaval was for the best: Pasqually's has apparently been a success for the once purely dine-in-focused "eatertainment" brand. And so now, Chuck E. Cheese is taking the next logical step to infiltrate our homes: This week, the brand announced it would start selling frozen Chuck E. Cheese pizzas at the supermarket.
Available exclusively at Kroger stores nationwide, Chuck E. Cheese pizzas will be sold in the frozen food aisle in two straightforward flavors: Cheese and Pepperoni. Produced through a licensing partnership with Flatlander Foods, the pizzas "are produced in the USA and follow USDA nutritional guidelines, are made with 100 percent mozzarella cheese, and offer an excellent source of calcium," according to the brand.
But while parents are reading the ingredients, kids will probably be interested in another part of the box: Chuck E. Cheese says each pizza also comes with 250 free e-tickets that can be used next time they head to an actual Chuck E. Cheese restaurant. (As an interesting aside, despite its recent bankruptcy, CEC Entertainment also says they plan to open more than 100 new locations in the U.S. and internationally over the next three years.)
"We are thrilled to bring Chuck E. Cheese to the grocery aisle with a new product inspired by our famous pizza and created to be enjoyed in family homes across the country," Melissa McLeanas, CEC Entertainment's VP of global licensing, media and branded entertainment development, stated. "This partnership is just the beginning as we continue to grow our Licensing Division and extend our brand in new categories for families to enjoy outside of our four walls."
The pizzas have a suggested retail price of $6.99 each — which seems like an amazing deal for 250 tickets. That pizza basically comes with a free plastic spider ring, if I remember correctly. Though maybe I haven't accounted for ticket inflation.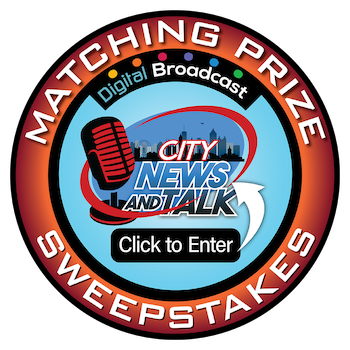 In Other NEWS