LAURIE BARATTI | TravelPulse.Com
Troy Warren for CNT

Loads of Americans are planning to take to the skies again over the upcoming Fourth of July weekend, many for the first time since the pandemic struck almost 16 months ago. As vaccination counts in the U.S. continue increasing and travel restrictions fall away, folks are feeling more comfortable flying and everyone's eager to make the most of a summer holiday. Airports at some popular summer destinations are even exceeding 2019 visitor arrival volumes.
With air travel's resurgence, things are starting to look largely "normal" (pre-pandemic normal, that is) at U.S. airports again. If you're traveling this Fourth of July weekend, don't be surprised when you arrive at the curb to find things looking just as crowded as they used to be.
There were 10 days in June that TSA's passenger counts topped 2 million, which hasn't happened since February 2020's pre-pandemic period. Booking website Hopper is predicting up to 2.1 million air travel passengers daily during the Fourth of July travel period. USA Today reports that those numbers are expected to spike further as the swell of summer travel continues to build throughout July and August.
This rebound rooted in 'revenge travel' means that you can expect to encounter long lines just about everywhere, from flight check-in through TSA checkpoints and at airport concessions. While the federal mask mandate for all public transportation types and terminals (regardless of vaccination status) has been extended through September, social distancing is falling by the wayside. At gates and while boarding, deplaning and braving baggage claim, you can expect to encounter more elbow-to-elbow situations.
In anticipation of high passenger volumes, the TSA is recommending that travelers arrive at the airport at least two hours early, even for domestic flights, with the expectation that there will be some hassles and delays. The agency has also issued a notice ahead of the holiday to apprise Americans who haven't flown in a while about what has changed and what remains the same about the airport screening process post-COVID.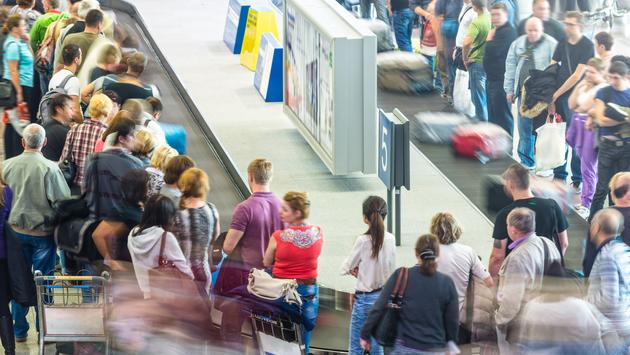 No, you still can't bring fireworks aboard your flight, and don't stash knives or firearms in your carry-on items. And, yes, those pesky rules pertaining to liquids being brought onboard still apply, so stick with 3.4-ounce containers, as before. Exceptions are made for larger volumes of hand sanitizer (12-ounce limit) and tubs of sanitizing wipes, but that's it. If you're unsure about what is or isn't allowed in your checked baggage or carry-on, you can actually ask the TSA via Facebook or Twitter.
New, COVID-prompted protocols call for travelers to keep their phones, keys, and jewelry or watches inside their carry-ons when passing through security, rather than placing them in the bins (this is supposed to cut down on "touch points". The other major change is that you won't need to present your boarding pass at the TSA checkpoint—instead, you'll hand over your driver's license or passport to be scanned by a new, high-tech machine.
"Credential authentication technology, or CAT, has algorithms in it to detect all 50 states and territories, every driver's license as well as state-issued ID, and also passports," Robert Duffy, the TSA federal security director at LaGuardia Airport, explained. "We can take a look at that, scan it and we will know the identification presented to us is legitimate, or if it's fraudulent, we would call the Port Authority Police Department."
For more information, visit tsa.gov.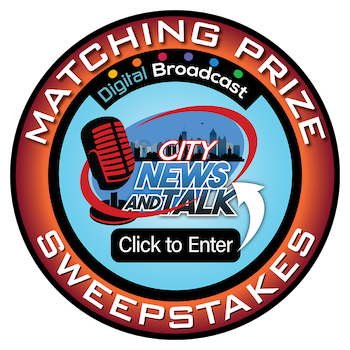 In Other NEWS