LAURIE BARATTI | TravelPulse.Com
Troy Warren for CNT

Typically, tourism in the Florida Keys is slower during summer months, before the snowbirds arrive, allowing many Floridians to enjoy a close-to-home escape that's easily accessible, budget-friendly and relaxing—but not this summer.
This year, it's quite a different story for the string of tropical islands scattered off the Sunshine State's southern tip. Non-local visitors are flocking to the Florida Keys for their post-pandemic domestic vacations, sending hotel rates soaring and creating long lines at landmarks, attractions and restaurants.
"Every tourist attraction has a long line," Boca Raton resident Dara Krauss, who visited Key West and Islamorada last week, told the South Florida Sun-Sentinel. "The resorts were full and hotel prices were high. There was almost nothing to be had." Her family is one of those that usually vacations abroad during the summer but has opted to stay stateside this year because of COVID-19 restrictions. "We're taking a lot of smaller trips within the U.S.," she said.
One of the reasons for this anomaly is the fact that plenty of countries, Canada included, still won't accept American tourists, as the world continues to contend with COVID-19 and the highly contagious Delta variant. Nearby Mexico and much of the Caribbean are open to U.S. visitors, but venturing outside the country still seems like a dicey prospect for many American tourists.
For instance, one might wind up stuck in a foreign country if borders were to close without warning because of changing COVID-19 conditions. International travel might be otherwise complicated by mask-wearing, quarantine, and pre- or post-travel testing requirements set by the destination, and the need to test again to re-enter the U.S. Yet, everyone is desperate to travel right now.
Airlines have also recently increased air-travel connections to the Keys, likely inducing more travelers to consider a trip to the archipelago. Allegiant, American, Delta, Silver, JetBlue and United all began offering nonstop service to Key West International Airport in June, where record-high passenger counts had already been reported earlier this year.
The arrival of the masses and increase in demand has forced consumer costs up, with the destination's average daily hotel rate rising from $288 per night back in 2019 to $385, according to the Keys' Tourist Development Council. Tour operators with sold-out schedules and restauranteurs whose premises are packed are reporting the same influx of tourists.
As early as May, the islands experienced a record-setting hotel occupancy rate of 83.6 percent, while occupancy in Key West alone hit 91.3 percent with an average daily hotel rate of $412.38—numbers that the Council described as "astounding".
Sheldon Suga, vice president and managing director of Hawks Cay Resort in Duck Key, offered a partial explanation for increased hotel pricing, saying that the cost of hotel operations has multiplied exponentially since COVID-19 shut down the majority of businesses that, then, could only reopen with new sanitation and health protection measures in place.
Suga said that employees are presently in short supply, and his current staff members are paid higher wages as an incentive to stay, new cleaning protocols are more complex and labor-intensive and his suppliers' food prices have risen in the past few months—by as much as 60 percent for certain beef products.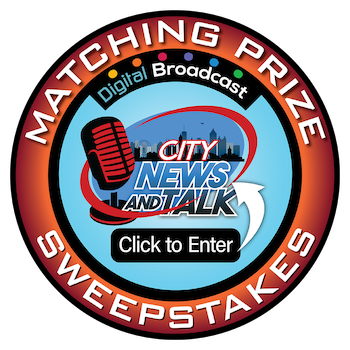 In Other NEWS