By Jelisa Castrodale | FoodAndWine.Com
Troy Warren for CNT #Foodie

The organizations are currently investigating an outbreak of salmonella linked to onions imported by ProSource Inc. and sold to restaurants and grocery stores in multiple states.
The U.S. Food and Drug Administration (FDA) and the Centers for Disease Control (CDC) are currently investigating a multi-state outbreak of Salmonella infections that have been linked to whole red, white, and yellow onions imported from Chihuahua, Mexico.
The onions, which were imported and distributed by ProSource Inc of Halley, Idaho, have been linked to 652 illnesses and 129 hospitalizations in 37 U.S. states. As of this writing, no deaths have been reported. The onions were sold to supermarkets and restaurants throughout the United States. According to ProSource, the potentially affected onions have not been imported since August 27, but because onions can be kept for as long as three months, they still may be in storage in some homes or businesses.
That's why as our investigation continues, we're advising restaurants, retailers and consumers to not eat, sell, or serve red, yellow, and white onions supplied by ProSource Inc. that were imported from the State of Chihuahua, Mexico from July 1 through August 27, or products containing these onions," Frank Yiannas, FDA Deputy Commissioner for Food Policy and Response, said in a statement. "ProSource Inc. has agreed to voluntarily recall such onions."
The FDA and CDC are advising consumers to ask whether the onions that are being served in restaurants or by food vendors, etc., have been "supplied by ProSource Inc. and imported from the State of Chihuahua, Mexico." Businesses have been asked not to "sell, serve, or eat" any onions that were supplied by ProSource, and to throw out any whole onions that don't have the suppliers' info on them, just in case. The affected onions have been described as "jumbo, colossal, medium, [or] sweet."
The agencies also advise supermarket shoppers to discard any whole red, white, or yellow onions that don't have a sticker or packaging on them that would indicate either the brand or where they were grown. If you find any of the ProSource onions, the CDC recommends using hot soapy water to thoroughly clean any surfaces the onions might have touched, and cleaning any container that they were stored in.
"Onions that are clearly labeled or that you buy at a local farmer's market should be OK," James E. Rogers, PhD, Consumer Reports' director of food safety research and testing, told the outlet. "But don't consume any onion unless you are absolutely certain of its source."
Investigators from the CDC, as well as state and local officials, were able to trace 20 clusters of illness to restaurants where raw onions were served. One sample of a takeout condiment cup containing cilantro and lime also contained an "outbreak strain" of Salmonella Oranienburg; the sick customer who received the cup said that it also contained onions. ProSource was a common supplier for many of the restaurants where people who became sick reported eating, including the one that served the aforementioned condiment cup.
"We are issuing this update early in our investigation as part of our continued commitment to transparency and early communication," Yiannas continued. "We will provide updates as we learn more during our continuing traceback investigation, especially if there are any updates to this critical public health advice."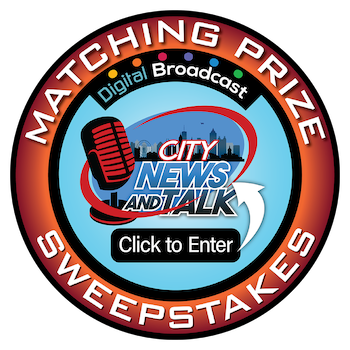 In Other NEWS