By wire reports
Troy Warren for CNT

Sources: Intel shows extremists to attend Capitol rally
Far-right extremist groups such as the Proud Boys and Oath Keepers are planning to attend a rally later this month at the U.S. Capitol that is designed to demand "justice" for the hundreds of people who have been charged in connection with January's insurrection, according to three people familiar with intelligence gathered by federal officials.
As a result, U.S. Capitol Police have been discussing in recent weeks whether the large perimeter fence that was erected outside the Capitol after January's riot will need to be put back up, the people said.
The officials have been discussing security plans that involve reconstructing the fence as well as another plan that does not involve a fence, the people said. They were not authorized to speak publicly and spoke to The Associated Press on condition of anonymity.
The planned Sept. 18 rally at the Capitol comes as a jittery Washington has seen a series of troubling one-off incidents — including, most recently, a man who parked a pickup truck near the Library of Congress and said he had a bomb and detonator.
Dems promote Cheney to vice chairwoman of Jan. 6 panel
House Democrats have promoted Republican Rep. Liz Cheney to vice chairwoman of a committee investigating the Jan. 6 Capitol insurrection, placing her in a leadership spot on the panel as some Republicans are threatening to oust her from the GOP conference for participating.
Cheney, a fierce critic of former President Donald Trump, has remained defiant amid the criticism from her own party, insisting that Congress must probe the Capitol attack, in which hundreds of Trump's supporters violently pushed past police, broke into the building and interrupted the certification of Joe Biden's presidential election victory.
"We owe it to the American people to investigate everything that led up to, and transpired on, Jan. 6," Cheney, R-Wyoming, said as Democrats announced her promotion Thursday. "We will not be deterred by threats or attempted obstruction, and we will not rest until our task is complete."
Hawaii is facing oxygen shortage amid record COVID surge
Authorities in Hawaii are struggling to transport tanks of oxygen from the mainland as the state's hospitals grow increasingly strained by new coronavirus infections.
Medical authorities are asking people to postpone elective surgeries and the state's 223 intensive care unit beds have dwindled to 16 available, said Hilton R. Raethel, president and CEO of the Healthcare Association of Hawaii.
"The most critical point for Hawaii that we've experienced during this entire pandemic is right now," he said.
Since July 1, Hawaii has been battling its highest surge in COVID-19 infections and hospitalizations, with the seven-day average of reported cases reaching 884 on Tuesday.
Changing winds provide hope in wildfire battle
Better weather Thursday helped the battle against a huge California forest fire threatening communities around Lake Tahoe. Commanders warned firefighters to keep their guard up against continuing dangers.
Strong winds that drove the Caldor Fire east through high elevations of the Sierra Nevada for days had faded after forcing thousands of people to flee, but very localized gusts were likely and the forest remained extremely dry even though humidity levels had improved slightly, officials said at a morning briefing. The Caldor Fire covered more than 328 square miles and was 25% contained early Thursday.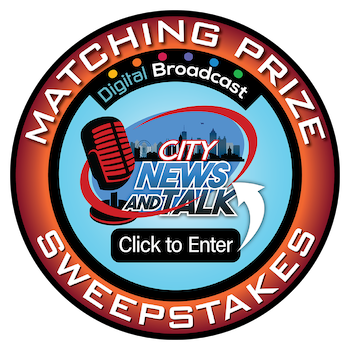 In Other NEWS