By Mike Pomranz | FoodAndWine.Com
Troy Warren for CNT #Foodie

And the chain launched a new sleepwear line for the breakfast crowd this week.
For years, Taco Bell positioned itself as a late-night dining option with the help of its "Fourth Meal" campaign, but recently, the Tex-Mex chain has been putting a renewed focus on a meal that the party crowd often sleeps through: breakfast.
Taco Bell first launched breakfast back in 2014, but the COVID-19 pandemic threw a wrench in their usual service, with locations starting to ax breakfast in March 2020. However, in August, Taco Bell announced that breakfast would be returning to most locations nationwide by September (a.k.a. last month). And now, just in case anyone missed the memo, Taco Bell is hammering that message home with a day of free burritos… and some new morning Taco Bell merch for good measure.
First, the freebie: Taco Bell says everyone can claim a free Toasted Breakfast Burrito at locations nationwide on October 21 from 7 to 11 a.m. local time while supplies last. A spokesperson for the brand told us that the deal is good for any of the chain's breakfast burritos, which includes the hash brown and grande version of the Toasted Breakfast Burrito. (However, the deal is only good if you actually head to a restaurant for dine-in or takeout; delivery isn't eligible.)
As a humorous addition to the promotion, Taco Bell has even created a special "Sleep Tight, Get That Bite: A Taco Bell Bedtime Story for Adults" to help customers fall asleep the night before. And they launched a one-day-only wakeup call line to help breakfast burrito fans get up for the giveaway in the morning. The digital book can be viewed here. And the wakeup call can be scheduled by texting "Wake Up" to 1-866-WAKEUP3.
Meanwhile, for anyone who's already fully sold on Taco Bell breakfast, the chain has also launched a new Breakfast Sleepwear Collection in their online Taco Shop. Five new items include a $10 Taco Bell eye mask, $35 Taco Bell slippers that look like a couple of tacos on your feet, a $65 Taco Bell bathrobe, and a men's and women's Taco Bell pajama set ($55 each). Add to that a $40 plush blanket in either the burrito or hot sauce packet design, and you have all the Taco Bell sleeping gear you need.
Whether you feel confident enough wearing it outside to pick up your free burrito, well, that's on you.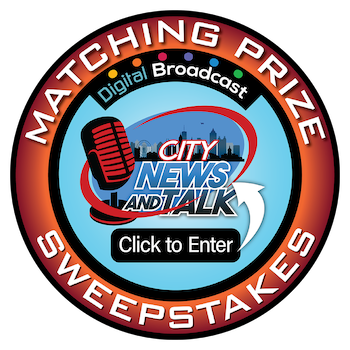 In Other NEWS