By Mike Pomranz | FoodAndWine.Com
Troy Warren for CNT #Foodie

The limited-edition Dunkin' Harpoon IPA donut celebrates three new collaboration beers being released this September.
Plenty of brands have dipped their toe in the collaboration beer waters as a one-off stunt to get some easy press. (Who doesn't love a good beer headline?) But a few brands have dived right in after that initial test, making new branded beers a regular thing: names like Wawa, Sheetz, and Dunkin'.
Dunkin' specifically tried a couple of branded beers with smaller brewers in local markets back in 2017 before finally teaming up with the fellow Massachusetts-based Harpoon Brewery in 2018. That partnership has proved fruitful, and the duo has released beers every year since: including a Summer Coffee Pale Ale in 2019 and a couple of brews made with actual donuts in 2020.
So, unsurprisingly, Dunkin' and Harpoon are back again for 2021, and today, the brands have announced three new beers that will be released this September alongside the return of last year's Harpoon Dunkin' Pumpkin Spiced Latte Ale.
The latest collab beers will be Harpoon Dunkin' Blueberry Matcha IPA, Harpoon Dunkin' Maple Creme Blonde Ale, and Harpoon Dunkin' Midnight American Porter. And as a new twist for 2021, Dunkin' will also offer a one-day release of a new Dunkin' Harpoon IPA donut (yes, a donut made with beer instead of the other way around) — but scoring one of these brewing-inspired donuts won't be easy.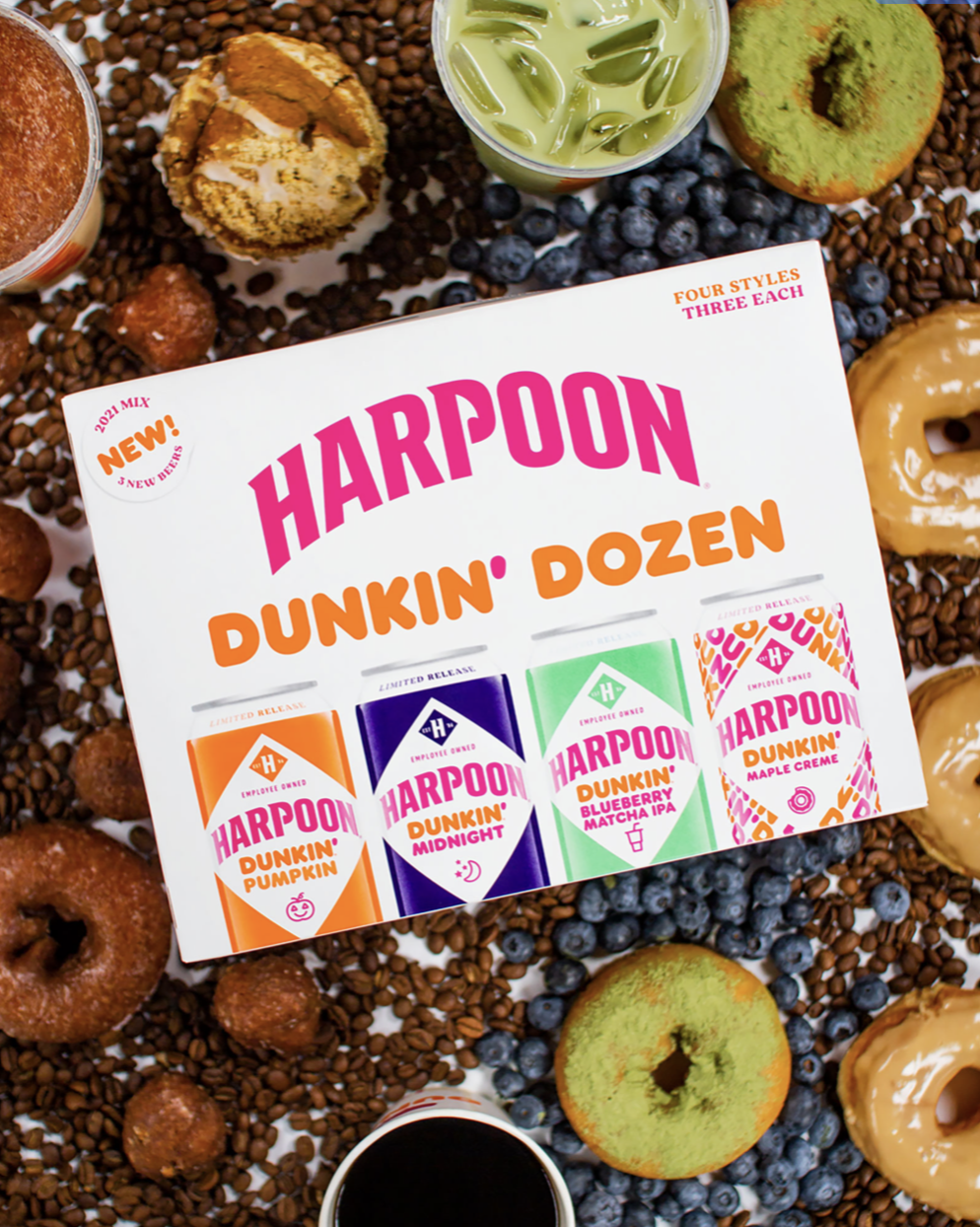 So let's start with the beers. The Blueberry Matcha IPA is a 6.6 percent ABV hazy IPA that takes inspiration from Dunkin's Blueberry Matcha Latte. The taste is billed as "both tea-like and tropical with bright, juicy notes of mixed berry" thanks to the use of blueberries, matcha, and a blend of traditional and modern hops.
Just like last year, the 5.5 percent ABV Maple Creme Blonde Ale is also brewed with actual donuts — along with maple syrup — to create what is described as an "easy-drinking Blonde Ale [that] combines everything we love about Dunkin' Maple Creme donuts with a subtle, malty, not-too-sweet base."
Finally, though Harpoon and Dunkin' have brewed a porter in the past, 2021 is getting a new spin on the traditional dark beer. The 6 percent ABV Midnight American Porter is described as an improvement on their previous Dunkin' Coffee Porter thanks to the use of "Dunkin's new Midnight Roast coffee for some extra roasty aromatics, dark chocolate notes, and an espresso-like finish."
"We have elevated our collaboration with Harpoon this fall with three new beers, all made with Dunkin's iconic coffee, donuts, and matcha tea," Brian Gilbert, Dunkin's vice president of retail business development, stated. "Beer, matcha, coffee and donuts, we can't think of a better combination."
All four limited-release beers will eventually be available both on draft, in bottles, and in mixed 12-packs everywhere that Harpoon beers are sold (about 30 states). But to start, the beers are debuting at a special launch event on August 30 for just three hours — from 10 a.m. to 1 p.m. — at the Harpoon Brewery in Boston.
During this "first-ever walk-thru event," not only can fans be the first to purchase the new beers, but they'll also be receive the aforementioned Dunkin' Harpoon IPA donut — which will only be available at the event — for free. This "first Dunkin' donut to be made with beer as an ingredient," according to the brand, is "filled with a Harpoon IPA jelly and topped with a candied malt crumble." In fact, the brands even warn that these donuts "may contain trace amounts of alcohol" — and so they are only available to those 21 and older.
"Our collaborations with Dunkin' are highly anticipated by our fans each fall, so this year we wanted to help them crack a cold one open just a little earlier," Harpoon CEO and co-founder Dan Kenary stated. "Our Dunkin' Walk-Thru experience takes everything we love about ordering Dunkin' at a traditional Drive-Thru with the addition of a first taste of our new beers."
Of course, if you don't happen to be in Boston on August 30, you'll miss out on the donut and just have to settle for the beers when they hit shelves in September instead. But hey, it's not like anyone is stopping you from dunkin' a donut in your beer yourself. With all the crazy things brewers put into beers these days, that sounds practically normal.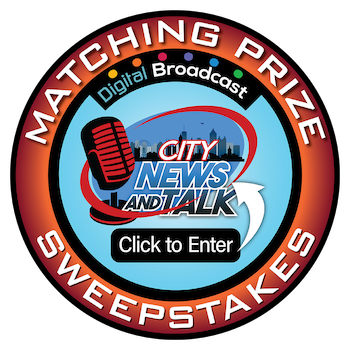 In Other NEWS