By Jelisa Castrodale | FoodAndWine.Com
Troy Warren for CNT #Foodie

It's not just in your imagination.
Over the past year, fast-food chains and their customers have increasingly prioritized the drive-thru line over eating in. That's occasionally been out of necessity — like when McDonald's temporarily closed the majority of its dining rooms — but the pandemic has also shifted some of our preferences. We seem to have learned that contact-free and mobile ordering have a lot of upsides, and drive-thrus, for the most part, remain ultra-convenient. (Taco Bell seems to have realized this too: how else do you explain its new two-story, four drive-thrurestaurant concept?)
Unsurprisingly, we're spending more time in drive-thrus this year too. SeeLevel HX has released the results of its annual drive-thru study, and the average total time that a customer spends in the drive-thru line has increased 25.59 seconds since last year's study. (The total time refers to the period between when a customer pulls into the drive-thru line until they receive their order.)
Order accuracy has also fallen slightly since last year. In last year's study, 87 percent of orders were totally accurate when they were received, while only 85 percent of orders were accurate this year. "Interestingly, inaccurate orders took 71.06 seconds longer in Total Time to receive than accurate orders," SeeLevel HX wrote.
SeeLevelHX compiled these results by sending its mystery shoppers to 10 different restaurant chains, making 1,492 total visits to assorted drive-thrus between July and August of this year. The orders were placed at restaurants throughout the country, at all times of day, and no single location was visited more than once. In total, their mystery customers made 166 visits each to Chick-fil-A and Wendy's; 165 visits to Arby's, Burger King, Dunkin, KFC, McDonald's, and Taco Bell; and 85 visits to both Carl's Jr. and Hardee's.
The most accurate chain was Chick-fil-A, followed by Taco Bell. Arby's, Burger King, and Carl's Jr. all tied for third. (McDonald's and Dunkin fell out of the top five; last year, they were the second and fifth most accurate, respectively.)
"QSRs are facing enormous pressure as the pandemic lingers and brands are forced to navigate through a tight labor market, supply chain challenges, and inflation," Lisa van Kesteren, the CEO of SeeLevel HX, said in a statement. "Unfortunately, it's not surprising to see delays and an increase in inaccurate orders. With so many obstacles, it's easy to lose sight of the customer experience, but that comes with big risks including damage to the brand and a decrease in customer loyalty."
The one thing that restaurants can do to speed up their orders and (presumably) increase order accuracy? Place digital order confirmation boards in each lane. Restaurants that had digital tech in their drive-thrus were 34 seconds, on average, and actually shaved six seconds off their Total Time compared to last year.
Adding three (or four) drive-thru lanes would probably help too. We see you, Taco Bell.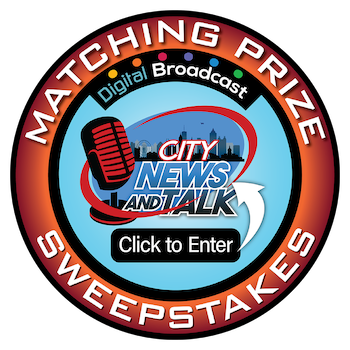 In Other NEWS