By Mike Pomranz | FoodAndWine.Com
Troy Warren for CNT #Foodie

Jeni's Splendid is taking pre-orders for Strawberry Pretzel Pie — and this time, it won't sell out in mere minutes.
It feels like an increasingly common predicament: Brands create a limited-edition item specifically to go viral, the plan works, and then people can't get their hands on it. Dolly Parton fans can relate. In April of last year, Jeni's Splendid Ice Cream collaborated on a special flavor, Strawberry Pretzel Pie, and the entire run sold out in minutes.
But though some of these limited-time-only products never come back, there's good news for anyone who loves both ice cream and country music legends: Jeni's announced they've brought back Strawberry Pretzel Pie — and this time, they have plenty to go around.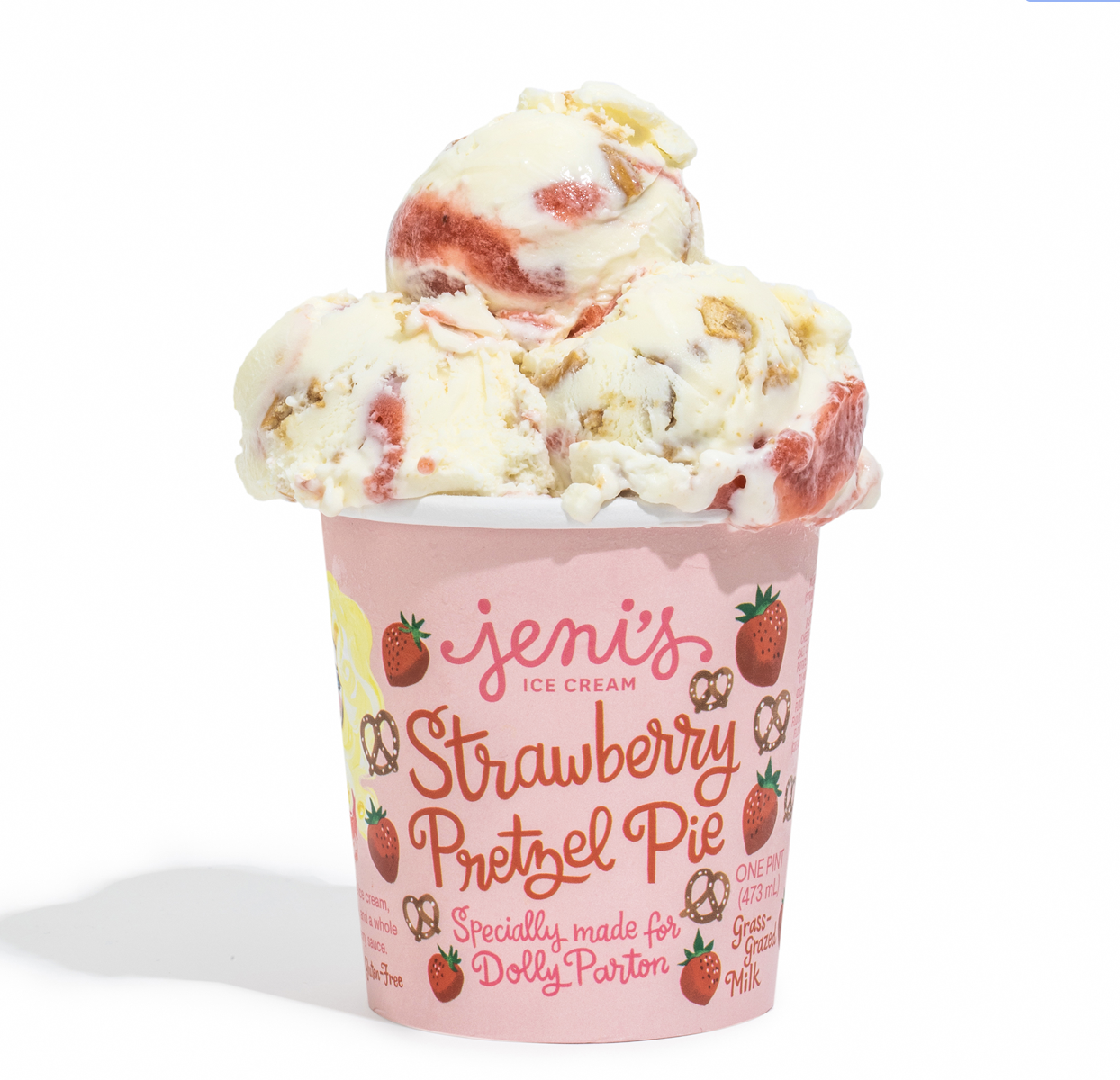 In honor of Parton's latest album, Run, Rose, Run — which is slated to be released on March 4 — fans can now pre-order a re-release of the singer's still limited-edition flavor which Jeni's explains is "made with layers of salty pretzel streusel, cream cheese ice cream, and strawberry sauce." More than just a tasty-sounding treat, proceeds from the flavor will once again benefit Dolly Parton's Imagination Library charity which provides free books to young children.
The pints can currently be pre-ordered at jenis.com/dolly for $12 each (maximum two pints of Dolly's flavor, but orders must be at least four pints, so be prepared to pick a couple more flavors you'd like). Jeni's says the ice cream will ship in April.
Meanwhile, for fans of Parton's music and not just her ice cream, Jeni's has another exclusive offering up their sleeve: a new Dolly Parton song that's only available via the ice cream brand. Anyone who pre-orders a digital copy of Run, Rose, Run through Jeni's website will not only get the 12-song album when it's released, but also a Jeni's exclusive bonus track "Rose of My Heart."
Then, keep in mind, the album is also a companion piece to the book Run, Rose, Run that Parton wrote with author James Patterson. That gets released on March 7. So between the album, the book, and the ice cream, it looks like your calendar is full of Dolly-related treats this spring.

In Other NEWS