By Jelisa Castrodale | FoodAndWine.Com
Troy Warren for CNT #Foodie

The release of a purple "Figment" bucket was teased on TikTok, causing massive lines across EPCOT as the park's International Festival of the Arts opened last week.
The EPCOT International Festival of the Arts kicked off at Disney World on Friday, which promised art exhibitions, innovative performances, and limited-edition food and beverage offerings. "Eat, drink and be dazzled by our creative, culinary masterpieces," the official Disney World website recommended.
But after seeing pics and videos of the long, long, long line that stretched throughout EPCOT, a lot of the weekend's guests were less interested in the "American Adventure" being served at the Artist's Table or the disassembled entrees at the Deconstructed Dish than they were in getting a plastic bucket shaped like a cartoon dragon.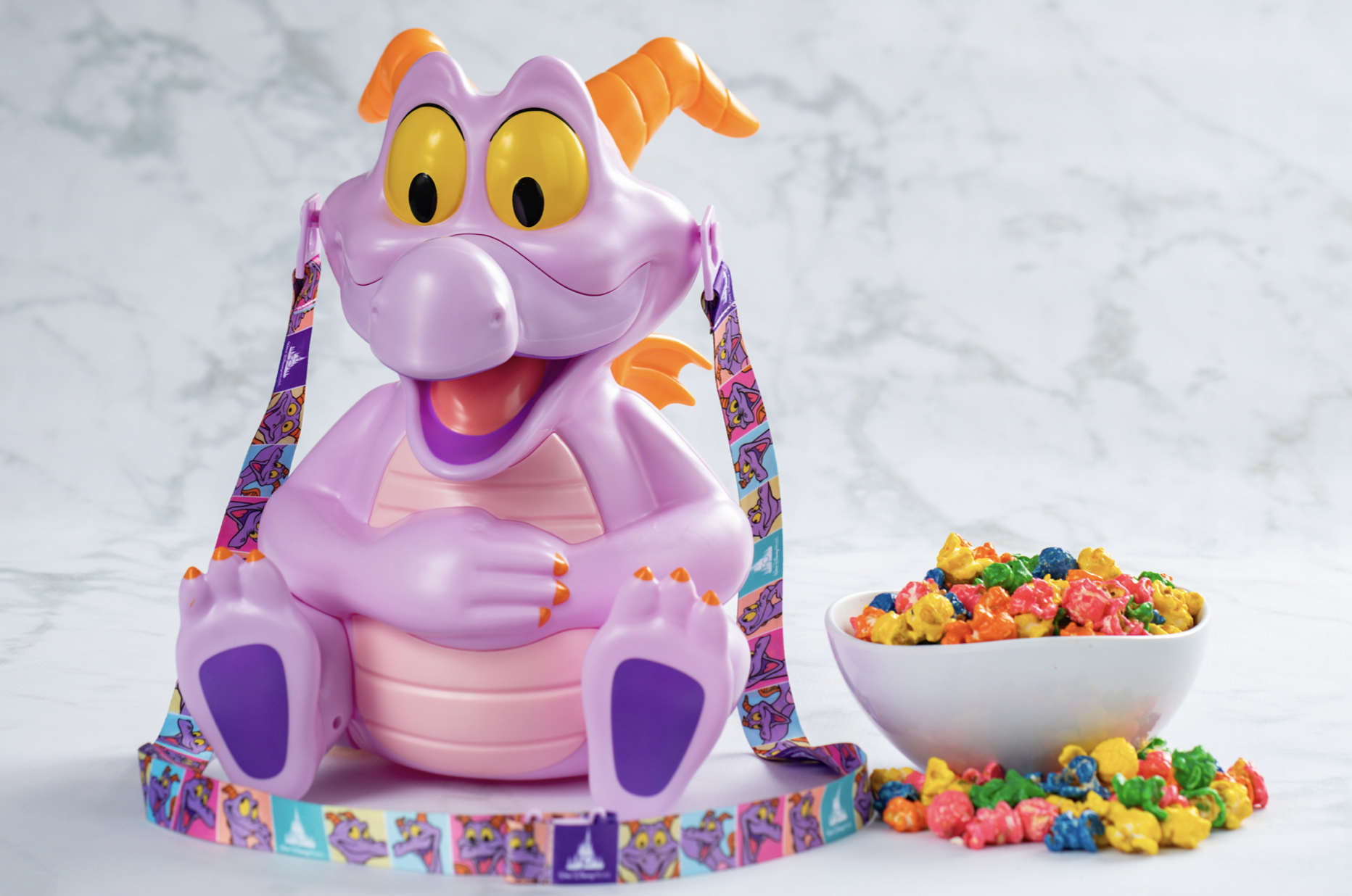 The biggest hit of the opening weekend was the $25 Figment popcorn bucket, which came with a plastic-wrapped serving of multi-colored popcorn. (If you've forgotten, Figment is the winged purple dragon who appears throughout EPCOT's long-running "Journey to Imagination" ride.) Depending on which news outlet or social media feed you read, people waited anywhere between two and seven hours in line to get their hands on one of the buckets which were first teased on the Disney Parks TikTok account earlier this month.
According to the Disney Tourist Blog, the line for the Figment buckets was the longest at Walt Disney World since Christmas Eve, when the wait time for the Star Wars: Rise of the Resistance ride hit an eye-watering 280 minutes — over 4 ½ hours. "We fully expected a multi-hour line for this popcorn bucket," the blog's author wrote. "With that said, even we could not have foreseen that it would be this long of a line."
There was a two-bucket-per-person limit on any Figment popcorn purchases and, unsurprisingly, a fair few of them have already been listed on eBay. As of this writing, the starting bids for Figment can range from around $50 to a $1,500 Buy-It-Now price. The bidding on a bucket described as "Slightly Damaged" has reached $31 and some enterprising chancer has listed a six-pack of Pop Secret for $14.99 with the keyword-heavy title "Fill Your Disney Parks 2022 EPCOT Festival of the Arts Figment Popcorn Bucket." (Figmentmania has reached the point where even drawings of the bucket are going for over $30.)
By Monday, some Disney insiders had started to report that the Figment buckets were sold out. "Figment Premium Popcorn Bucket Currently Unavailable" a sign posted outside Pop Eats! — the official spot to score a bucket — read.
The EPCOT International Festival of the Arts runs through Monday, February 21. Without the pressure of spending basically a full day standing in the Figment line, maybe there's a chance to see some of the other stuff. Apparently, there's an entire theme park around there, too!

In Other NEWS