By Avery Newmark, The Atlanta Journal-Constitution
Troy Warren for CNT #COVID-19

The highly contagious delta variant is surging across the nation, shattering records as hospitalizations and cases surge among the unvaccinated. And those who have followed precautions may soon grow complacent due to fatigue, the surgeon general told CNN.
On Sunday, Surgeon General Dr. Vivek Murthy told CNN's Brian Stelter, "I do think that many of those who did make that right decision to get vaccinated, are thinking, 'Gosh, I did the right thing but here we are, still in the middle of this pandemic 18 months later.'"
"We get through this pandemic when a critical majority of us get vaccinated, and we haven't hit that critical number yet," Murthy added.
About 51% of the U.S. population is fully vaccinated, according to the Centers for Disease Control and Prevention, with cases and hospitalizations rising as COVID-19 surges among the unvaccinated.
COVID cases are surging in 40 states, CNN reported, according to data from Johns Hopkins University. Health officials have said mask mandates are necessary to get the virus under control as officials work to get vaccination numbers up, but some local governments are not complying.
Georgia's surge in COVID cases comes as more than half the state's residents are unvaccinated, according to previous reporting by The Atlanta Journal-Constitution. And as of last week, nearly 90% of Georgia's ICU beds are in use, according to Dr. Amber Schmidtke.
Florida Gov. Ron DeSantis banned mask mandates in schools just weeks before students were set to go back, and for schools that maintained mask requirements, DeSantis threatened to withhold state funding, Bloomberg News reported.
In Texas, Attorney General Ken Paxton took the fight against mask mandates in his state to the Texas Supreme Court, CNN reported. The Texas Supreme Court sided with Paxton and Texas Gov. Greg Abbott on Sunday, temporarily suspending local mask mandates.
Meanwhile, in Tennessee, Geoff Lifferth, Sumner Regional Medical Center's chief medical officer, shared a Facebook post Thursday to give harrowing insight on the latest COVID surge. "No beds. There are no beds," he wrote. "In Middle Tennessee right now it is impossible to find an empty, staffed ICU, ER, or med/surg bed. As an ER doc and a healthcare administrator, this past week has been one of the most exhausting and disheartening of my career."
"The delta variant has burned through us with a ferocity that's hard to describe," he continued in his post. "6 weeks ago there were 200 Covid patients in hospitals in Tennessee. Today there are 2000. A 1000% increase. In 6 weeks. It has overwhelmed tired doctors, nurses and healthcare systems that were already stretched thin."
With the rise of the delta variant and the start of a new school year, this is the most dangerous time in the pandemic for children, CNN medical analyst Dr. Leana Wen said, adding that "we as a society have failed our children."
Wen cites unmasked communities and politicians ignoring guidance from health experts, CNN reported.
"As a result, we have made it harder for schools to stay open, we have made it more likely for children to be infected," Wen said. "This is a really sad reflection that children are having to pay the price for irresponsible adults and reckless politicians."
Though the delta variant has driven cases across the nation, the Upper Midwest and Northeast have so far avoided the worst of this surge, according to data reported by The New York Times.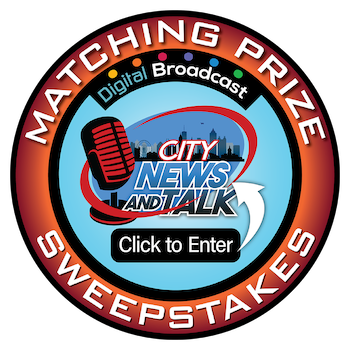 In Other NEWS