BY PAMELA MCCLINTOCK | HollywoodReporter.Com
Troy Warren for CNT

The superhero stand-alone hopes to further the moviegoing recovery and snare the biggest launch of the pandemic era even as it debuts simultaneously on Disney+ Premier Access.
After more than a year of waiting to spin its web on the big screen, Marvel Studios' female superhero stand-alone Black Widow hopes to crack $80 million when opening at the North American box office this weekend.
To date, Universal's F9 boasts the biggest domestic launch of the pandemic era with $70 million (last weekend, it zoomed past $500 million globally).
The major difference between the two films in terms of their release strategy: F9 received a theatrical exclusive window, while Black Widow is opening day-and-date on Disney+ Premier Access for an additional $30, making predictions difficult.
Further complicating matters, the box office is still in recovery mode and far from operating at normal levels.
That's likewise true overseas, where Black Widow is opening day-and-date in most major markets, excluding areas still impacted by COVID-19 closures, including Taiwan, India, parts of Australia, and some countries in Southeast Asia and Latin America. (In North America, a swath of cinemas in Canada, including Toronto, are still shuttered.) Nor does Black Widow yet have a release date in China, where the box office has rebounded in a major way.
Disney and Marvel are hoping for a global box office launch north of $120 million, while other analysts predict more than $130 million. Watching Black Widow on Disney+ Premier Access is also an option in numerous international markets where the streamer is available.
In the U.S. and Canada, the superhero pic will unfurl in more than 4,100 theaters on Friday following Thursday evening previews.
Directed by Cate Shortland, the big-budget tentpole stars Scarlett Johansson in the titular role. The action-thriller follows Natasha Romanoff/Black Widow as she revisits her past. Florence Pugh, Rachel Weisz and David Harbour also star.
Black Widow is among numerous 2020 tentpoles that were delayed because of the COVID-19 crisis and wide-scale theater closures. It's been more than two years since a Marvel/Disney superhero pic (Avengers: Endgame) graced the big screen. Endgame, which was released in late April 2019, was followed in July of that year by Sony/Marvel's Spider-Man: Far From Home.
It's hardly a surprise that Black Widow is the top title of the year so far in terms of advance ticket sales on Fandango. The ticket service, however, said Wednesday that the film is also beating pre-pandemic Marvel titles Spider-Man: Homecoming (2017) and Doctor Strange(2016), which debuted domestically to $117 million and $85 million, respectively.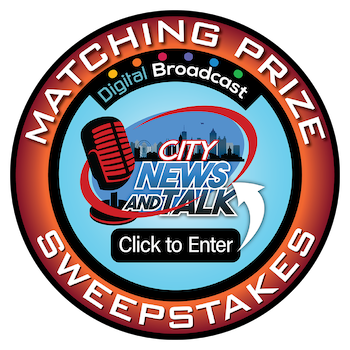 In Other NEWS