By ArLuther Lee, The Atlanta Journal-Constitution
Troy Warren for CNT #EditorsPicks

A Black high school principal from Texas was ordered by district administrators to remove a photo from Facebook that showed him kissing his white wife to avoid stirring up more controversy among parents who complained.
Colleyville Heritage High School Principal Dr. James Whitfield revealed in a Facebook post that the incident happened in 2019 after he was named principal of Colleyville Heritage Middle School, according to news station KXAS, the NBC affiliate in Fort Worth.
A Grapevine-Colleyville school district official reportedly sent an email to Whitfield containing an intimate photo of the educator embracing his wife, Kerrie, as they celebrated their 10-year wedding anniversary on a beach in Mexico a decade earlier.
Whitfield said the email stated the photo was inappropriate and called for him to take it down so that it would not "stir up stuff."
"They said, 'Could you take it down? Can you take this picture down? Can you hide it?' and I asked, 'Why? What's wrong with the picture?' It was, 'Hey, I am trying to avoid any conflict,'" Whitfield said, according to KXAS. "I wish I had the conviction to say, 'No, I'm not going to take it down — that's a picture of me and my wife kissing on the beach. There's no reason for me to take this photo down,'" he told the station.
In a lengthy Facebook post on July 31, Whitfield called the situation "bigoted" and "racist" and said he felt he was being singled out for being in an interracial relationship, the station reported.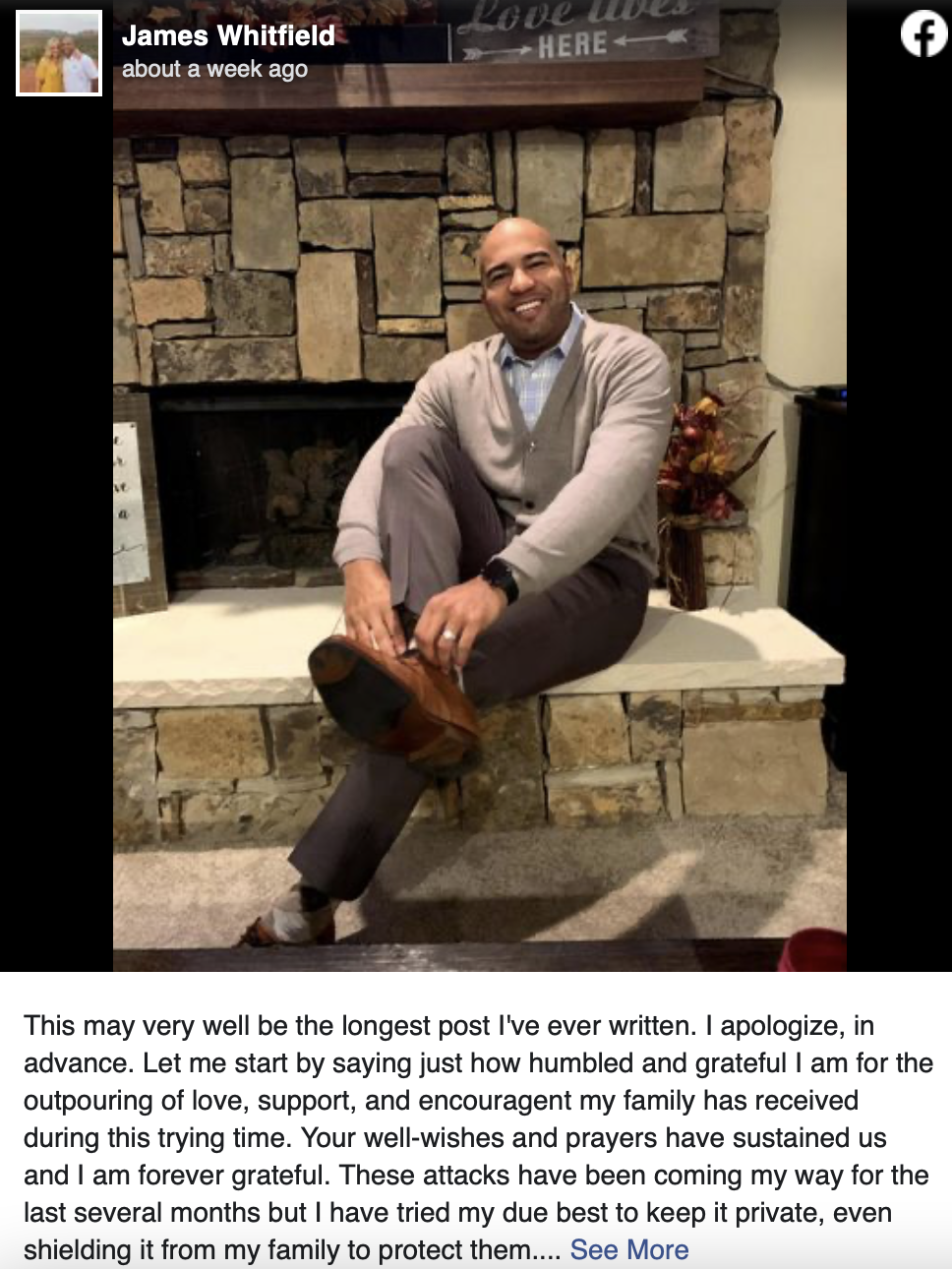 Some parents reportedly also contacted the district to say Whitfield was teaching critical race theory, an accusation he denies.
"I look at the picture, and I look at the words above it, and it says, 'Is this the Dr. Whitfield we want leading our schools?' I showed it to my wife, who immediately begins to well up with tears," Whitfield told KXAS.
The controversy has led to many messages of support on social media with the trending hashtag #IStandwithDrWhitfield.
The school district told KXAS in a statement: "When a social media concern is brought to the attention of the district, we have a responsibility to review it. Some of the photos the district received contained poses that are questionable for an educator, especially a principal or administrator."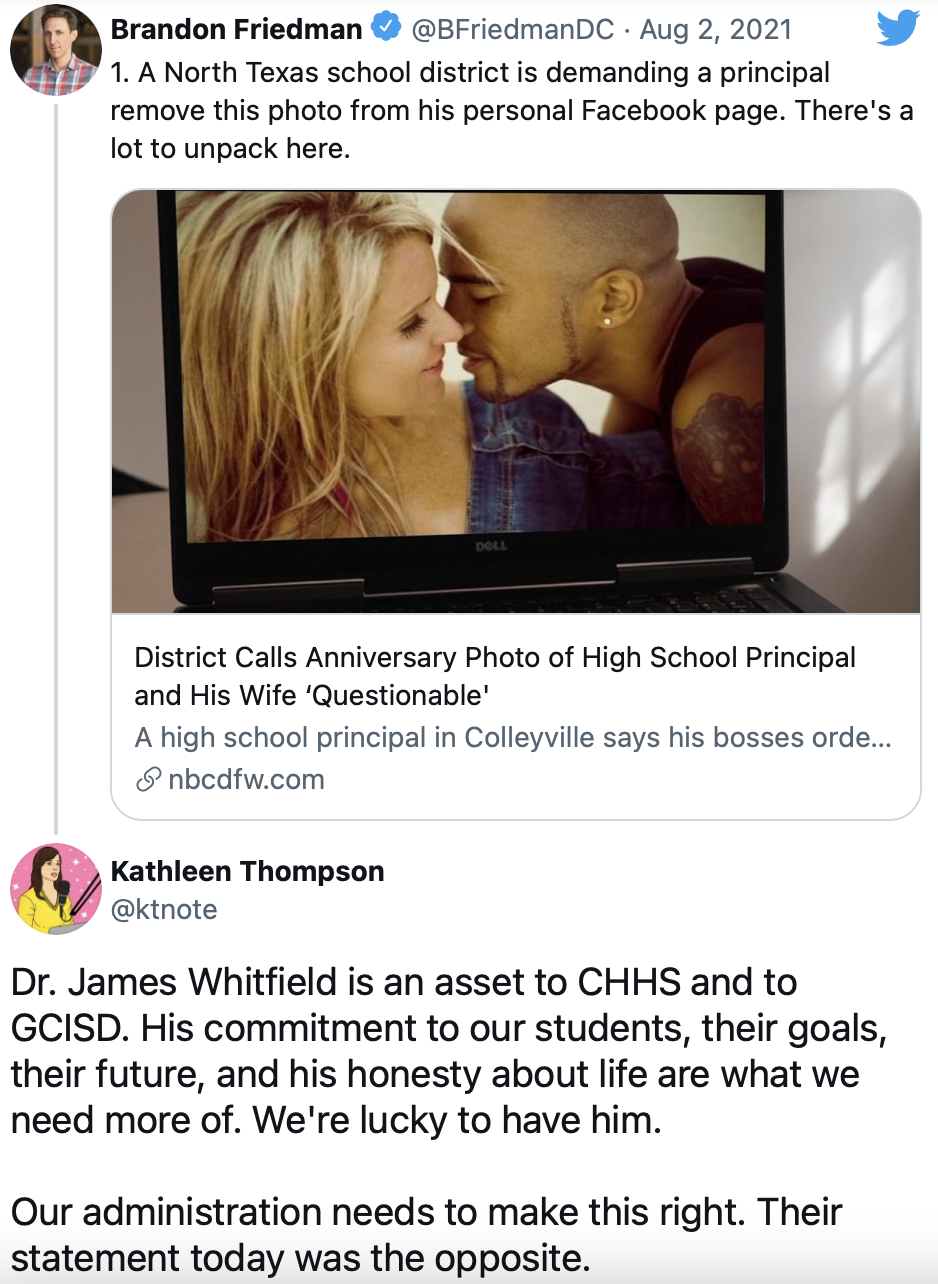 The statement continued: "It had absolutely nothing to do with race. As a new campus principal, we wanted to provide a smooth transition for Dr. Whitfield to Heritage Middle School, which is why we advised him of the concern and made a request for the photos to be taken down from Facebook."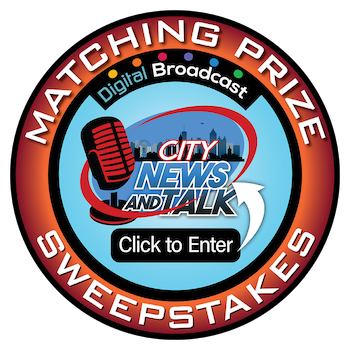 In Other NEWS