THERESA NORTON | TravelPulse.Com
Troy Warren for CNT #Travel

American Queen Steamboat Co., whichpurchased Victory Cruise Lines in 2018, has merged those two brands under the new umbrella brand name of American Queen Voyages. The new brand also will encompass the company's expedition product to launch in April 2022 in Alaska and Central America.
Part of Hornblower Group, American Queen Voyages is comprised of American Queen Voyages River, American Queen Voyages Lakes & Ocean (encompassing the Victory fleet) and American Queen Voyages Expedition. The 202-passenger Victory ships – formerly Victory I and Victory II – are being renamed Ocean Voyager and Ocean Navigator.
"This is not only a rebranding, it's a new positioning in the market of who we are. The big take-away is that we're on the move," Shawn Bierdz, president of American Queen Voyages, said in a phone interview. "We are investing in the future and have phenomenal plans in place for growth."
Yet merging under the American Queen name also communicates that the company remains the same, as far as staffing, product, menus and entertainment.
The new branding – which features the paddlewheel that is central to American Queen's river vessels – will be rolled out in the company's consumer and trade advertising, social media and new combined website.
The new logo features the paddlewheel and the new tagline: "Discovery Runs Deep."
"We wanted something that really defines this encounter travel that we're focusing on," saidKari Tarnowski, American Queen's senior vice president of sales and marketing. "We want to throw away the guidebook and go off the beaten path."
Other elements of the new branding include artwork with thumbnail photos of key destinations visited by American Queen Voyages, along with the nautical distance markers of the rivers, lakes and other waterways and lines that represent a deconstructed paddlewheel.
"The new American Queen Voyages logo is keeping the iconography of the paddlewheel," Tarnowski explained. "Guiding us forward, the lines you see on the ads are a deconstructed paddlewheel."
American Queen Voyages Expedition will launch in April 2022 with the first of two 186-passenger vessels, Ocean Victory, to be followed by Ocean Discoverer in 2023.
The expedition-style Ocean Victory will operate 12- and 13-day itineraries through the less-traveled regions of Alaska's Inside Passage. Expedition leaders will use kayaks and Zodiacs so passengers can view wildlife, witness marine research by California Polytech University students and engage in discussions with First Nation leaders.
American Queen Voyages River includes the American Queen, touted as the largest riverboat in the world, which operates from cities such as Memphis, New Orleans, Cincinnati, Louisville, Pittsburgh, St. Louis and Minneapolis. The fleet also includes American Empress in the Pacific Northwest, American Duchess on the Mississippi River and the new American Countess, which debuted in March 2021 on the Mississippi, Ohio and Tennessee rivers.
The formerVictory Cruise Linesis now American Queen Voyages Lakes & Ocean. The two ships explore Canada, the Great Lakes, New England and Eastern Seaboard, and Mexico and the Yucatán Peninsula.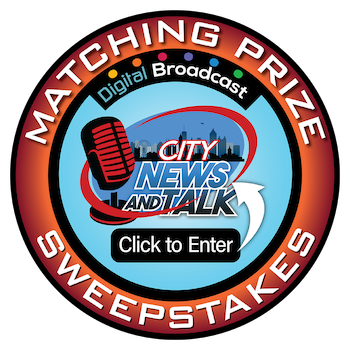 In Other NEWS