BROOKE MCDONALD | TravelPulse.Com
Troy Warren for CNT

Just before noon on June 24, 2020, I stood alone in the lobby of Disney's Grand Floridian Resort & Spa, the grand dame of Walt Disney World's hotels, coveted for its Victorian grandeur, proximity to Magic Kingdom, and, for adults who stayed there as children, nostalgia.
The lobby's emptiness was mirrored at Magic Kingdom Park two weeks later when the park reopened on July 11 to crowds so small, it was easier to find yourself alone in Frontierland than worryingly close to another guest.
Fast forward one year and one week to July 1, 2021. I was back at the Grand Floridian marveling at a very different scene — a pianist played "Go the Distance," the inspirational anthem from Disney's "Hercules," and the lobby buzzed with energy and excitement as guests prepared to make their way to Magic Kingdom for the return of the park's nighttime fireworks spectacular, "Happily Ever After." Inside the park, I joined the thousands of guests huddled under a sea of umbrellas in Magic Kingdom's hub, eagerly anticipating the start of the show. We'd waited a long time for this moment — 472 days to be exact. And for the first time in what felt like forever, life seemed almost normal again.
Widespread vaccine availability and rapidly evolving CDC guidance have brought a sea change to the Disney World experience in recent months. There are still no parades or FastPasses and you can't hug Mickey Mouse, but the return of experiences like fireworks, beloved live entertainment, and smiles you can actually see are making Disney World's new normal feel pretty darn great. Here's what to expect from a visit to Disney World one year after reopening.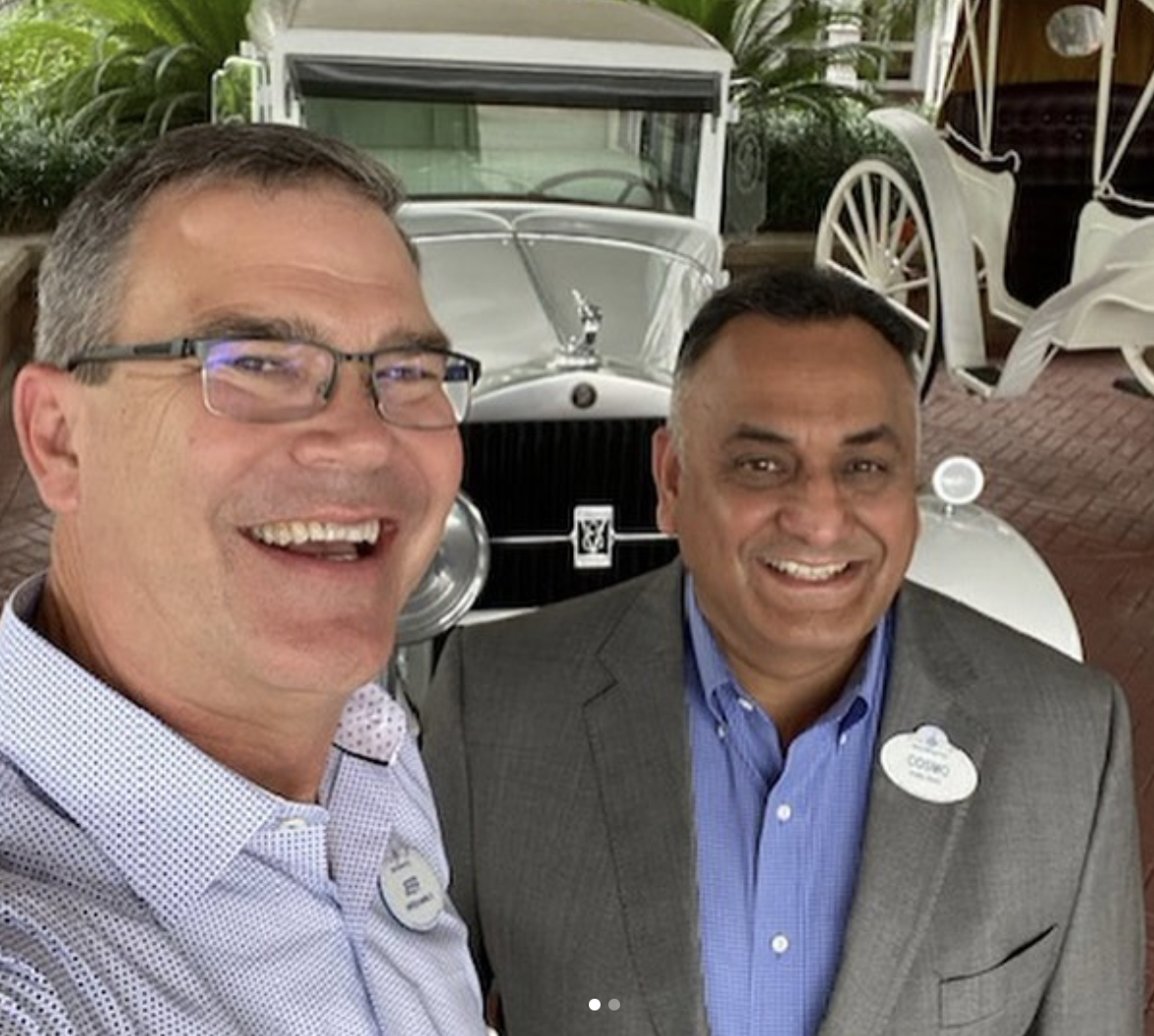 Masks Are Optional for Vaccinated Guests
A recent shift warmly welcomed by most guests, masks are now optional for fully vaccinated guests in most areas of Walt Disney World. Masks are still required for all guests ages 2 and up on Disney World buses, monorail and the Disney Skyliner. Guests not fully vaccinated are expected to wear face coverings in all indoor locations, upon entering and throughout all attractions, and on all transportation except ferry boats.
Fully vaccinated Disney Cast Members are also no longer required to wear masks in many indoor and outdoor areas and the positive impact on the guest experience that comes with mask-free communication and lots of big smiles can't be understated.
In April, Disney began giving Cast Members greater flexibility to express themselves, allowing gender-inclusive hairstyles, jewelry, nail styles, costume choices, and visible tattoos.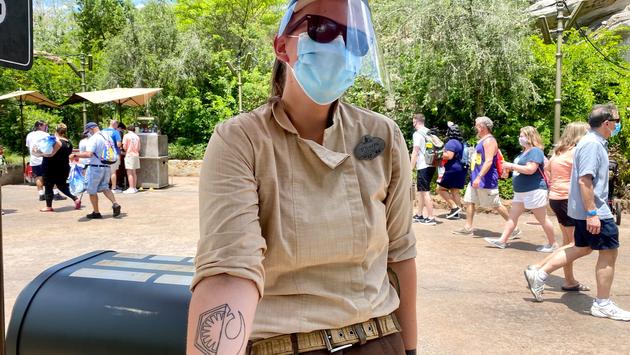 As a result, you don't just see Cast Members' smiling faces, you get to see more of their personal expression, and it's been a joyful shift to watch as a guest.
Fireworks Are Back
Ever the hallmark of a Walt Disney World vacation and one that's been sorely missed throughout the pandemic, fireworks deliver that ultimate chef's kiss at the end of a perfect park day. "Happily Ever After" has returned to Magic Kingdom Park and "EPCOT Forever" is back at EPCOT so guests can again end their evenings with a bang.
Beginning Oct. 1, two new nighttime spectaculars, "Disney Enchantment" at Magic Kingdom and "Harmonious" at EPCOT will debut as part of Walt Disney World's 50th-anniversary celebration.
Disney's FastPass+ service remains unavailable, but with ride capacity increased and rows and seats no longer left open to separate parties, wait times for rides and attractions have remained manageable. Even better, with guests now filling in indoor queue space and seats in rides and shows, outdoor thoroughfares and other spaces often feel less congested.
When Disney World reopened, plexiglass was installed in many indoor queues where distancing wasn't possible. Plexiglass and dividers were also installed on many attractions, negatively impacting visibility on quite a few beloved rides. Dividers have all either come down or are in the process of being removed and the ride and queuing experience feels largely restored to the pre-pandemic procedure.
Restaurants and Resorts Continue to Reopen
Reopening announcements have been coming in fast and furious with ongoing news of more resorts and restaurants opening their doors, plus new menu offerings, exciting room updates and more. Recent restaurant reopenings include Sebastian's Bistro at Disney's Caribbean Beach Resort, Casey's Corner at Magic Kingdom and Tusker House at Disney's Animal Kingdom theme park. On the horizon, fan-favorite 'Ohana at Disney's Polynesian Village Resort reopens July 9 and Citricos at Disney's Grand Floridian Resort & Spa reopens July 15 with a fanciful reimagining inspired by Disney's recent "Mary Poppins Returns" live-action film.
One restaurant offering that hasn't returned is the buffet. Popular buffet restaurants like Cape May Café at Disney's Beach Club Resort, Tusker House, and Trail's End Restaurant, reopening July 17 at Disney's Fort Wilderness Resort, now offer family-style meals featuring many of the most popular items from their pre-pandemic buffets but served at your table.
On the resort side, by the end of 2021, every Walt Disney World resort will have reopened. Disney's Wilderness Lodge, Disney's Beach Club Resort and Disney's Boardwalk Inn have all recently reopened and Disney's Polynesian Village Resort reopens July 19 and will unveil newly refurbished guest rooms rethemed with a "Moana"-inspired motif. All remaining closed Disney World resorts now have reopening dates announced: Disney's Animal Kingdom Lodge reopens Aug. 26; Disney's All-Star Music Resort reopens Sept. 16; Disney's Port Orleans – Riverside reopens Oct. 14; Disney's Port Orleans – French Quarter reopens Oct. 28; and Disney's All-Star Sports Resort reopens Dec. 9.
Also in progress is a renovation and retheming at Disney's Contemporary Resort, with a new guest room design revealed to feature inspiration from Disney Pixar's "Incredibles" films as well as the iconic monorail that runs through the resort.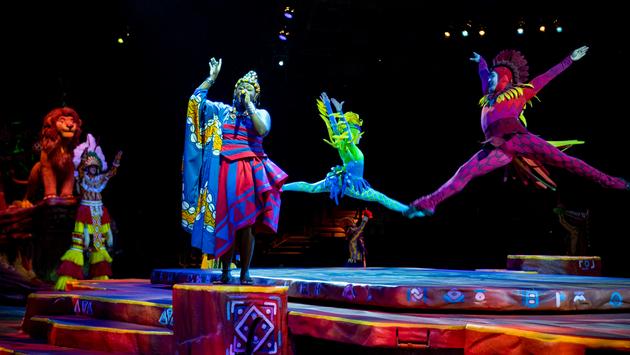 A Favorite Live Show Retakes the Stage
Entertainment has been very slow to return to Disney World stages, and these top-notch shows and talented performers have been sorely missed. Happily, "A Celebration of Festival of the Lion King," a slightly modified version of the pre-pandemic "Festival of the Lion King," made its triumphant return to Disney's Animal Kingdom on May 15. The show's return marked an emotional milestone for Cast Members and guests and raised hopes that more live entertainment might soon be on the horizon.
More Than Just a 'Taste' of Food & Wine
Arguably EPCOT's most popular festival of the year, the 2021 EPCOT International Food & Wine Festival debuts this year on July 15, 2021.
The first festival to drop "Taste of" from its title since reopening (the new moniker underscored the modified offerings necessitated by pandemic-era operations), the return to the original name has guests optimistic that this festival will look a lot more like its beloved pre-pandemic self. Seven new global marketplaces will debut this year—some at the festival's start—some on Oct. 1 with the launch of the 50th-anniversary celebration, ensuring there will always be something new to sip and taste at this year's festival.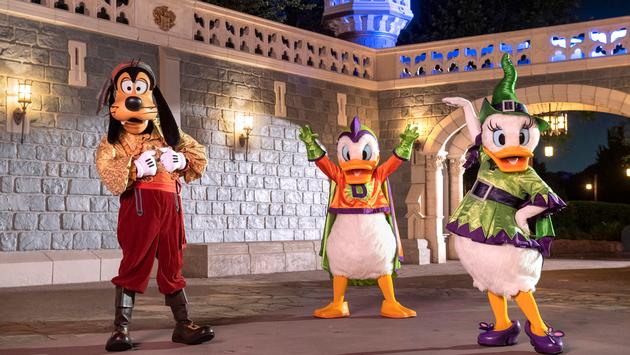 A Happier Halloween
The pandemic forced the cancellation of Mickey's Not-So-Scary Halloween Parties last year, but this year Disney has announced a new series of Halloween soirees. Disney After Hours Boo Bash will be held as a separate ticketed event select nights at Magic Kingdom after park close from Aug. 10 to Oct. 31.
Some signature components of the Halloween Party like Mickey's Boo-to-You Halloween Parade and Disney's Not-So-Spooky Spectacular are missing from this year's line-up, but the three-hour event will feature plenty of trick-or-treating, exclusive Halloween cavalcades, specialty foods, drinks, and character appearances, and shorter wait times for rides.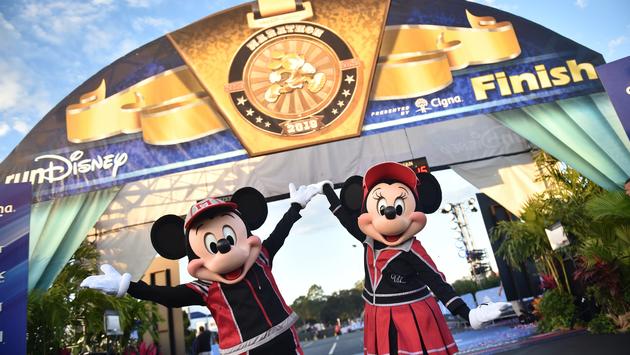 runDisney Races Return
After more than a year of virtual races, a passionate subset of Disney World fans are lacing up their sneakers because runDisney has announced the return of in-person races to Walt Disney World. The 2021-2022 runDisney season will include four race weekends: Disney Wine & Half Marathon Weekend, Nov. 4-7; Walt Disney World Marathon Weekend, Jan. 5-9; Disney Princess Half Marathon Weekend, Feb. 24-27; and runDisney Springtime Surprise Weekend, March 31-April 3.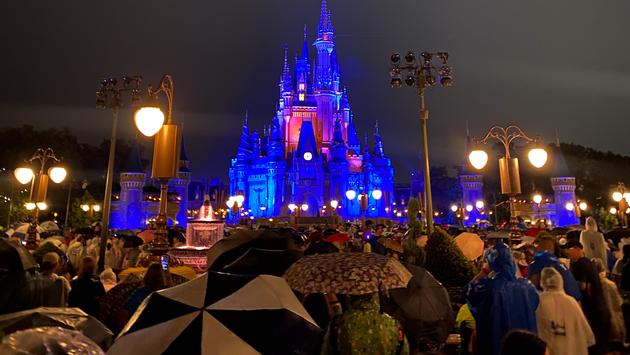 Almost There
While there's so much progress to celebrate, a few beloved experiences have yet to return. Character cavalcades and impromptu character appearances for distanced selfies continue to take the place of full-scale parades and character meet and greets. Character meals also continue to be modified, with distanced waves replacing tableside visits. A welcome shift for those who loathed staking out a spot to watch the parade or queue for an hour to meet Anna and Elsa, some still mourn the loss of those fleeting moments when a hug from Winnie the Pooh or a battle with Darth Vader during Jedi Training can mean the world to a child.
But, after a year of visiting Walt Disney World during this unprecedented time — I felt nothing but hopeful hearing the joyful cheers and audible sobs from guests around me as the opening notes to "Happily Ever After" began to play on that first night at Magic Kingdom. Many of us had seen the show before, but it meant so much more hearing the lyrics this time around: "Every step we take, brings a new hope, a new day…" Standing again among wide-eyed kids and emotional adults as we all gazed up at Cinderella Castle and those first fireworks, it finally started to feel like we might really be on the brink of normalcy—a new normal, no doubt, but one that promises plenty of Happily Ever Afters.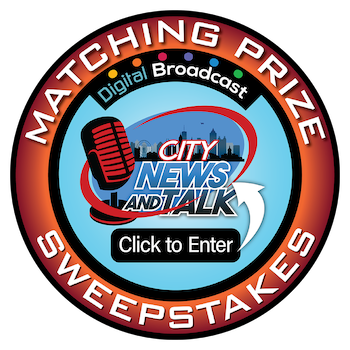 In Other NEWS