By Mike Pomranz | FoodAndWine.Com
Troy Warren for CNT #Foodie

Demand for takeout has gone up while pandemic-fueled logistical issues have made supplies harder to come by.
The fallout from the COVID-19 pandemic has created all sorts of shortages. Looking just at food, we've seen low supplies on everything from ketchup for our summer barbecues to pumpkins for Halloween. And now, we're reportedly seeing a shortage on the things we put our food in: to-go containers.
Even as restaurants have opened back up, changes to Americans' dining habits mean that takeout orders this past September were still up about 20 percent from where they were in September 2019, according to The NPD Group. That means that beyond facing the same inflation-related challenges that all products currently face, to-go cups and containers are also seeing higher demand than they were pre-pandemic.
"There's literally no straws and very, very few clear, iced coffee drink cups," David Pokorny, who works for the foodservice distributor Imperial Dade, recently told CNBC. "There was such a shortage that people said, 'I don't care about the price, just send it to me.'"
Research conducted by Datassential in July found that over half of the restaurant operators they surveyed said they had been dealing with to-go packaging supply issues, according to a report last month from Nation's Restaurant News, with 72 percent of respondents adding that the pricing of takeout packaging had increased significantly.
"It's harder to get. It's taking longer. It's more expensive, and it's really unpredictable," Field Failing, founder of the New York-based mini-chain Fields Good Chicken, told the site, addressing the current packaging situation. "Now we're getting a call on a Friday that prices are going up 30 percent on Monday," he added — and that's assuming they're able to get packing at all.
One of the county's largest food distributors, US Foods, told CNBC they were doing what they could to address the issues. "We have taken aggressive steps to minimize the impact of labor and supplier challenges on our customers," a spokesperson was quoted as saying. "To further mitigate potential impacts, we may also work closely with some customers in specific markets to temporarily adjust their orders while we manage through local challenges."
And regardless, as the Wall Street Journal pointed out last month, all of these shortages sidestep a larger issue: Even if demand can be filled, using so much to-go packaging isn't necessarily a sustainable plan. "What we have works for now, but we want to find something that's more environmentally conscious," Brian Ahern, co-owner and executive chef of Chicago steakhouse Boeufhaus, told the paper. "The amount of packaging for each meal is just wild."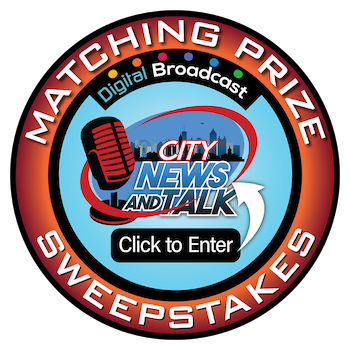 In Other NEWS