By Mike Pomranz | FoodAndWine.Com
Troy Warren for CNT #Foodie

The "All I Want for Christmas Is You" singer is stealing Santa's thunder to give out free cheeseburgers and cookies to everyone in the country.
With their Famous Orders series, McDonald's has repeatedly proven over the past year-plus that the biggest chain in the world has no problem courting the planet's biggest pop stars — from Travis Scott to J Balvin to BTS and, most recently, Saweetie. Others have tried to imitate this success: Popeyes recruited Megan Thee Stallion and, literally this morning, Tim Hortons announced a deal with Justin Bieber.
But just in time for the holidays, McDonald's is reminding the world it's still got the most clout, snagging the queen of modern carols herself. Yes, all MickeyD's wanted for Christmas is Mariah Carey.
From December 13 through to December 24, the Mariah Menu will offer a different deal every day, all of which give customers a free menu item with a $1 minimum purchase through the McDonald's app. (The fine print explains that these offers are only available once per day "at participating McDonald's in the local area.") The brand bills these 12 days of McDonald's freebies as a menu "fit for one of the best-selling female artists of all time."
"Some of my favorite memories with my kids are our family trips to McDonald's, and of course, each of us has our go-to order. Mine is the cheeseburger, and I get it with extra pickles," Mariah Carey explained. "Bringing together some of our favorite food from McDonald's with my all-time favorite season is a holiday wish come true."
McDonald's revealed the giveaway items will include a mix of sweet and savorty items, including Big Macs, McNuggets, pancakes, and apple pies — and one day, December 17, will be a cheeseburger giveaway in Mariah's honor. Additionally, adding to the fun, all of these Mariah Menu items will be served in "festive packaging inspired by Mariah's love for the holidays and chic style" that the singer helped design. "You'll know the bags when you see them…" the chain adds.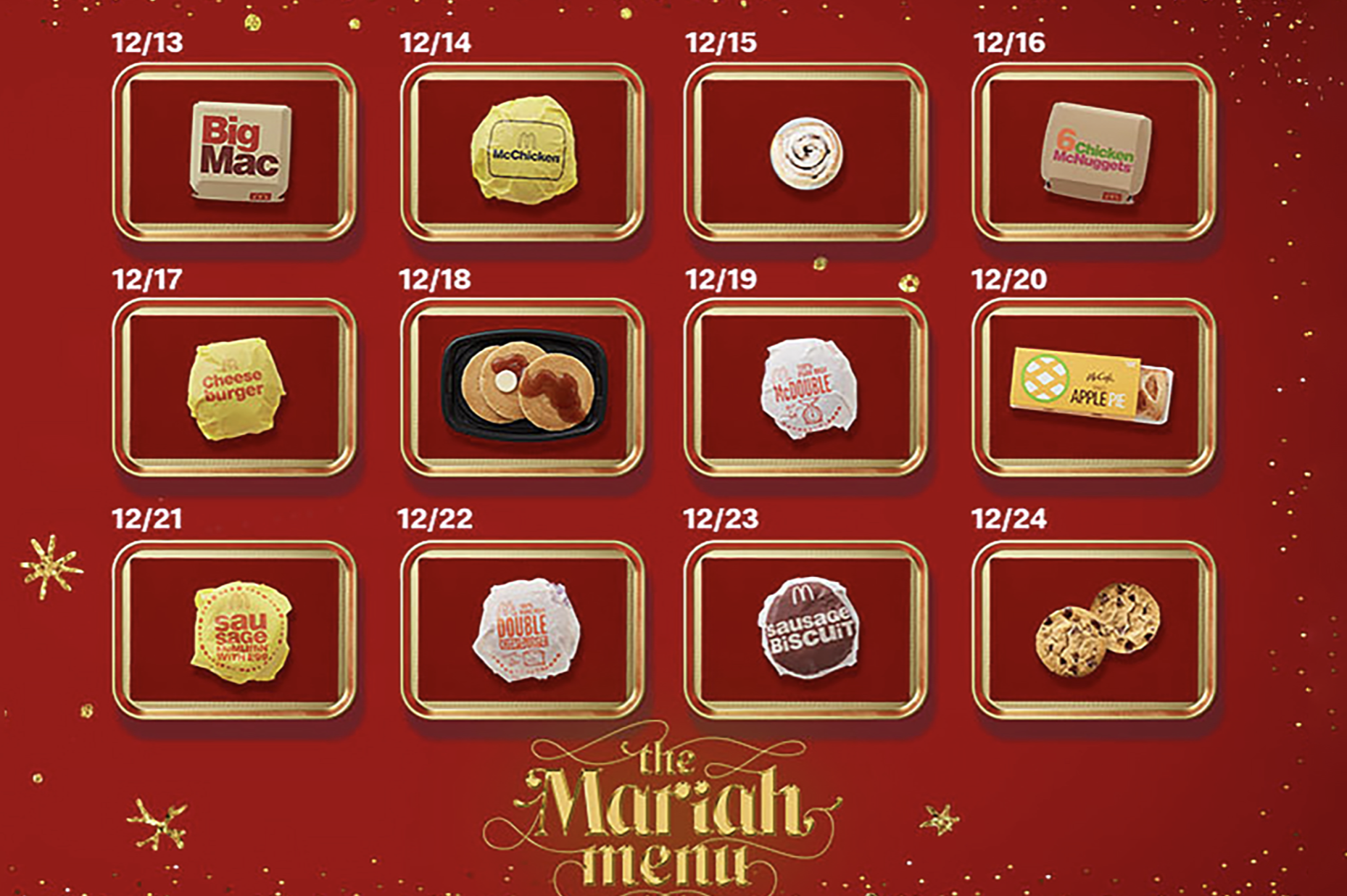 "Mariah goes with the holidays like ketchup and fries, so we couldn't think of a better partner to help us celebrate the upcoming season," Jennifer Healan, vice president of U.S. marketing, brand content and engagement at McDonald's USA, stated. "Just like McDonald's brings people around the table with their favorite orders, Mariah's music connects us all during this time of the year. We're so excited to team up to bring even more holiday cheer to our fans."
Plus, as has regularly been the case with these kinds of partnerships, McDonald's recommends that everyone keep an eye on the app for "more surprises."
They've gotta gift us some Mariah x McDonald's gear for Christmas, right?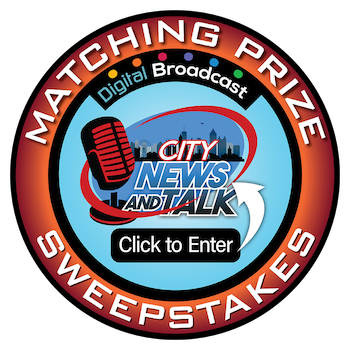 In Other NEWS