By Jelisa Castrodale | FoodAndWine.Com
Troy Warren for CNT #Foodie

When an as-yet-unidentified hacker launched a ransomware attack on Ferrara Candy, they might've imagined themselves as the Grinch Who Stole Halloween. But the Chicago-based candy company says sorry, our candy corn (and other, less polarizing treat-bag staples) has been on store shelves for months.
According to Crain's Chicago Business, Ferrara detected the hack on October 9. "Upon discovery, we immediately responded to secure all systems and commence an investigation into the nature and scope of this incident," the company said in a statement. "Ferrara is cooperating with law enforcement and our technical team is working closely with third-party specialists to fully restore impacted systems as expeditiously and as safely as possible."
Ferrara, which was founded in 1908 by Italian immigrant Salvatore Ferrara, is the company behind some of the most recognizable names in candy; it makes everything from SweeTARTS, Laffy Taffy, and Nerds to Famous Amos and Keebler Fudge Stripe cookies. (Its website describes it as the "#1 Player in Non-Chocolate Seasonal Confections," which is a very corporate way of saying "Your kid is going to bring home a lot of our candy on Halloween night.")
One of Ferrara's signature Spooky Season products is Brach's candy corn, but the company said that all of its Halloween treats ship out to retailers in early August. (And, perhaps surprisingly, the company previously told Crain's that Halloween purchases only account for about 10 percent of its annual sales.)
Despite the hack, Ferrara said that its shipments are still "near to capacity" from all of its distribution centers. "We are also now working to process all orders in our queue," the company's statement continued. "We appreciate our employees' and customers' patience and understanding as we work toward a resolution."
According to data compiled by Brach's (which is owned by Ferrara), candy corn sales can vary significantly from state to state. The company looked at sales of its Classic Candy Corn and its Autumn Mix, which includes candy corn, and determined that its top candy corn-buying states were California, Texas, Florida, New York, and Michigan. By contrast, Alabama, Hawaii, Nebraska, Vermont, and Wisconsin were the places most likely to say "Nah, we're good" when they saw bags of candy corn on the shelf.
"Candy corn has been a Halloween staple for more than half a century," Katie Duffy, Ferrara's Vice-President and General Manager of Seasonal Marketing said. "But we also know that candy corn is one of the most divisive treats out there and there are some people who don't enjoy the classic treat. (I'm looking at you, Nebraskans and Wisconsinites)."
But whether you love it or you hate it, Brach's candy corn hasn't been stopped by this pre-Halloween hack. So either "lucky you" or "we're sorry."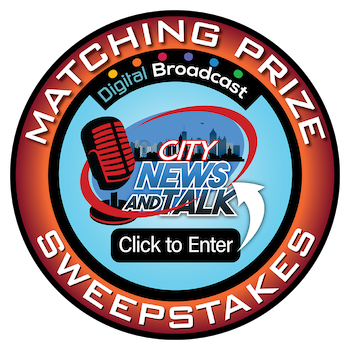 In Other NEWS