By Nancy Clanton, The Atlanta Journal-Constitution
Troy Warren for CNT #Health

If you're looking for a career change, this might be the right decision for you
A recent survey by Hospital IQ, a provider of predictive hospital operations and communications software, found 90% of respondents said they're considering leaving the nursing profession in the next year. Additionally, 71% of RNs with more than 15 years of experience were considering leaving as soon as possible or in the next few months.
If this sounds like you, consider taking the nurse entrepreneur route. "From working as a consultant for medical malpractice law firms to freelancing your services to clinics and private practices, you can find success as a self-employed nurse," DailyNurse wrote in a blog post.
Here are five reasons to take a good look at this career change.
Be your own boss
Whether you're looking to fill time after retirement or are looking for more flexibility, being a nurse entrepreneur allows you to set your own schedule. You can work 15 hours a week or 50. Because you're deciding when you work, you can travel, do charity work or attend your children's school events.
Career development
If you've been toying with changing the focus of your career, being an entrepreneur could let you explore various aspects of nursing. Mixing things up can not only keep you from getting in a rut, but can also help you to feel fulfilled.
Being your own boss "offers you the opportunity to work in a clinical setting as a freelance nurse. If you prefer providing hospice care, you can work exclusively in that area. You can choose an area of interest, or you can choose jobs based on the level of patient interaction you desire," DailyNurse wrote.
Having a voice
If you feel your opinions and ideas are ignored or not appreciated in your current job, you'll love being a freelance nurse. Because companies will hire you for your expertise, they will pay you to share your insights.
"You can work as an expert witness, consultant, or in other positions in which your clients will value your thoughts. There are many entrepreneurial opportunities in which clients will pay your fee specifically to take advantage of your experience and ideas," DailyNurse wrote.
Making bank
Nurses tired of working overtime for no extra money might want to consider becoming an entrepreneur. You can set your own rate and how many hours you work, so you could eventually make the same amount of money — or more — in less time.
"The degree of success you achieve will depend on how well you can hone your business acumen. As long as you continue to learn and grow as an entrepreneur, you will achieve greater success over time," according to the blog.
Reduce burnout risk
Studies have shown growing burnout rates among nurses. "Before the COVID-19 pandemic, research showed nurses' burnout rates around 40%," said Holly Wei, Ph.D., RN, CPN, NEA-BC, associate professor at East Carolina University's College of Nursing. Now, that figure has grown to 70% of nurses who report experiencing burnout as of January 2021, according to a recent COVID-19 update from the International Council of Nurses.
Working in a variety of environments can keep some nurses excited about their professional. "This can involve pursuing different areas of nursing to spice up your work-related experiences, or you might become a traveling nurse to experience different cultures from around the world," DailyNurse wrote. "You can experience a new opportunity as frequently as you like, or choose a specific area of work that you find especially interesting."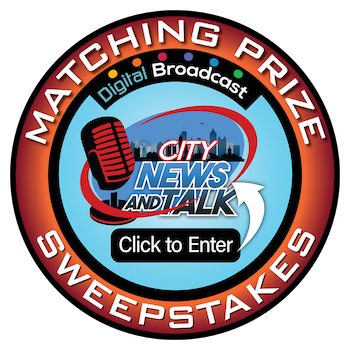 In Other NEWS